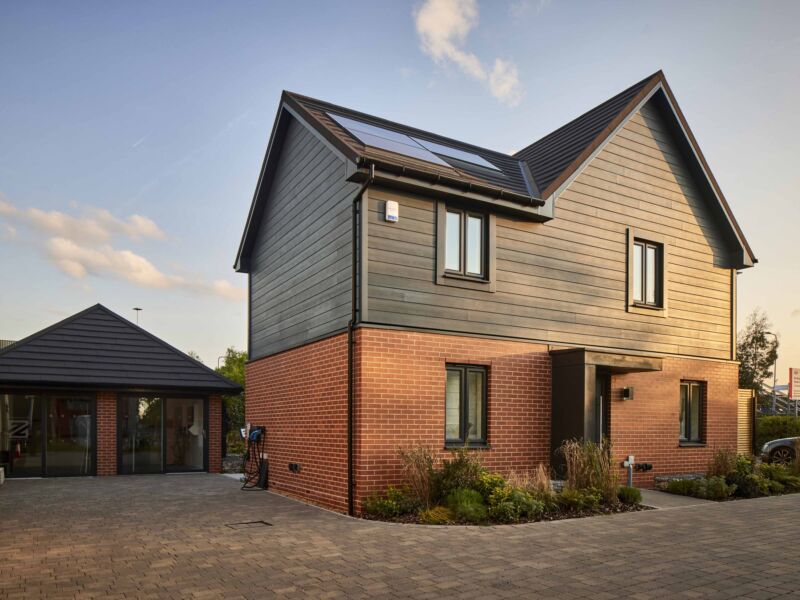 The UK's brick manufacturing sector is spearheading sustainability efforts and striving for net zero carbon emissions, focusing on the eco-friendly attributes of bricks. Keith Aldis, CEO of the Brick Development Association (BDA), highlights the industry's commitment to genuine sustainability.
Bricks are renowned not only for their aesthetic appeal but also for their remarkable sustainability. They are natural, durable, and easily maintained, providing benefits throughout their lifecycle. The porous structure of bricks allows them to store heat efficiently, aiding temperature regulation in buildings. The UK's brickmaking sector demonstrates sustainability by using local, abundant materials in a domestic supply chain.
Despite the sustainable nature of brick, the UK's leading brickmakers recognize the challenges posed by carbon emissions and climate change. Members of the BDA are committed to a programme of genuine sustainability and a drive towards net zero targets. For example, Forterra PLC has invested £95m in a new super plant at its Desford site in Leicestershire, which will be capable of producing 180m bricks per year and will significantly reduce the carbon impact of each brick manufactured on the site compared to its previous factory. Similarly, leading brickmaker Ibstock aims to create the world's first Net Zero brick factory for Scope 1 and 2 emissions.
The BDA is committed to implementing five over-arching policy aims to reduce waste and increase sustainability. These include developing a better understanding of waste generation across the industry, minimising waste produced, and single-use plastic packaging consumed, developing partnerships to cultivate a high level of awareness of waste minimization and management throughout the industry, establishing the contribution that the industry can make to the circular economy, and protecting the environment by ensuring that the industry is a good steward of the materials it uses.
These aims are fully espoused by all BDA members. Ultimately, responsible brickmakers are passionate about consumers being able to make informed choices about the credentials and provenance of their products. They are relentless in looking for more sustainable ways of working so they can look after the planet for future generations. And they are proud to do so.