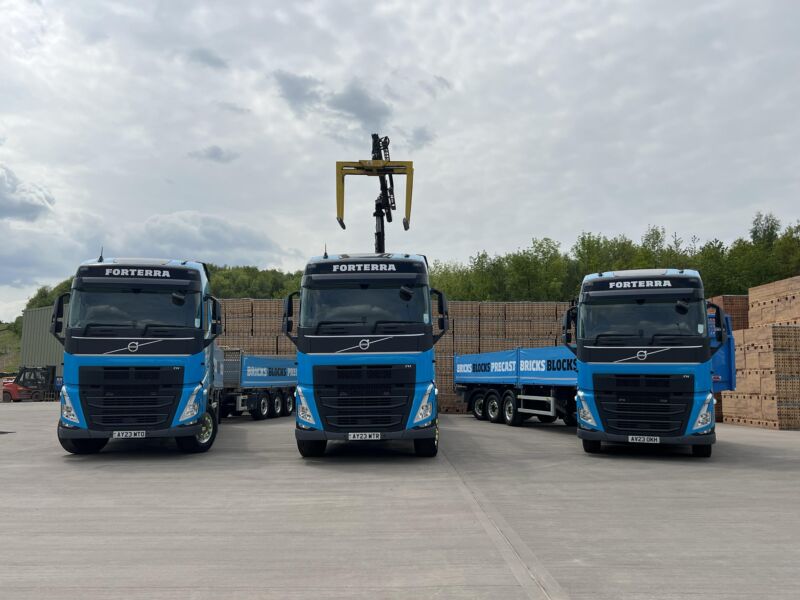 The Brick Development Association (BDA) is proud to support our member Forterra in celebrating the grand opening of their new Desford factory, the largest and most efficient brick manufacturing plant in Europe. The launch ceremony brought together industry experts, customers, and journalists, and was led by Dr Luke Evans, Conservative MP for Bosworth.
With a significant investment of £95 million, the Desford factory has been commissioned to increase capacity, improve cost efficiency, and boost sustainability. When operating at full capacity, the factory will produce an impressive 180 million bricks per year, enough to construct 25,000 new homes. This represents an additional 120 million bricks compared to the output of the previous factory, a remarkable 22% increase in Forterra's overall brick production capacity.

The Desford factory incorporates cutting-edge innovations and sustainability measures, including robotics hardware and advanced packaging solutions. These advancements streamline production processes, resulting in maximum efficiency and a reduced carbon footprint. The bricks produced at Desford will have a carbon footprint approximately 25% lower than those from the previous factory.
Keith Aldis, CEO of the Brick Development Association, commended Forterra's achievement, stating, "The grand opening of Europe's largest and most efficient brick manufacturing plant is a remarkable milestone for Forterra and the UK brick sector. It showcases Forterra's commitment to innovation, sustainability and meeting the housing sector's demands. With the Desford factory now operational, Forterra is primed for a productive future, making significant contributions to the growth and development of the British manufacturing industry".