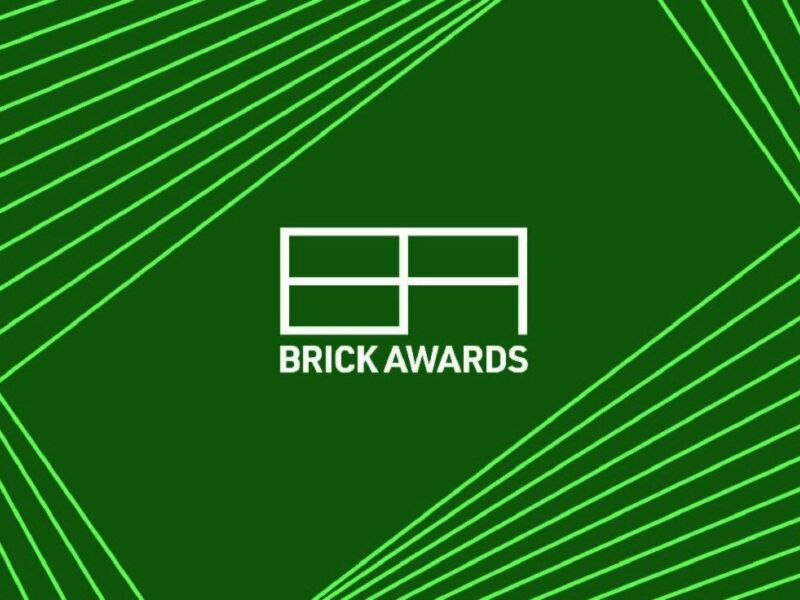 ANDREW TAYLOR
Andrew Taylor is Director (Head of Planning) at Countryside and Brick Awards Judge since 2018. Before joining Countryside (where he leads their strategic planning function), Andrew was Head of Planning at Barratt Homes Eastern Counties and prior to that spent over 18 years in planning authorities in the south east of England. He has experience of both urban and rural
planning from small scale exception needs housing to master planning new settlements, major town centre redevelopments and international airport expansion. His dedication and knowledge of planning and the makeup
of the residential landscape make him an ideal member for the 2022 Brick Awards judging panel.
Andrew also chaired the RTPI Board of Trustees for 4 years to December 2016 and helped steer the Institute through probably its most challenging period in recent years. As a result, the Institute dealt successfully with financial
pressures, a change of governance and Chief Executive, the need to sustain Planning Aid and responded effectively
to the ever present challenge of government changes. He took on the role of Hon. Treasurer in January 2017
and continues as a Trustee and on theRTPI's General Assembly.
DAVID COLE ADAMS
David has enjoyed many years on the Brick Awards panel and the Brick Awards  simply could not do without his passion, knowledge and expertise during this year's judging process.
David trained and registered as an architect in Queensland, Australia before travelling to the UK for a 2 year working holiday, which over 50 years on, continues. He is a registered architect in the UK and a member of the RIBA. David worked in a private commercial practice in London prior to retirement in 2000 to take up a consultancy undertaking those bits of architectural / legal work no-one else wishes to tackle. He was involved in the foundation of the Chartered Architects City of Livery Company becoming its Master in 1995-96 and serving as the Clerk from 2000 to 2012. He also served as Master of the Company of Tylers and Bricklayers in 2012-13 and 2013-14, having chaired the Company's Craft Committee formany years previously. Assisting in the judging of Brickwork and Tiling Awards, the recognition of Master Craftsmen and the awarding of prizes to trainees in the Company's crafts to both trainees and practitioners, David is well versed in applauding excellence in the built environment.
HILARY SATCHWELL
Hilary is an architect, urban designer and master planner who brings strategic leadership to a broad range of housing and mixed-use projects that prioritise place making and people. She is a founder director of Tibbalds Planning and Urban Design, a consultancy set up in 2003 to continue the legacy of Francis Tibbalds' philosophy of 'making people friendly places': meaning she was the perfect person to oversee the judging process of the 2021 Brick Awards. Hilary is one of Sadiq Khan's Mayor's Design Advisors, is a trustee of Design: South East, and sits on the London Borough of Southwark and London Borough ofLewisham Design Review Panels.
LEE MARLEY
Lee Marley is welcomed back to the Brick Awards judging panel after proving himself an indispensable member of the judging team and joins again for this year's proceedings. With a keen eye for exacting brickwork and a Brick Awards multi-winner he is essential to
the panel. Lee has a lifetime of experience in the field of specialist contracting. Trained as an apprentice bricklayer he has extensive knowledge derived from being a hands on craftsman and having set up his own business, Lee Marley Brickwork, at the age of 24. Lee Marley Brickwork specialises in large scale and high quality masonry projects.
LEX HARRISON
Alexis (Lex) is a designer with Arup Materials in London. He specialises in brickwork and architectural ceramics and is highly regarded in the industry for his expertise in clay materials. Lex has extensive experience of designing challenging façades in brick, terracotta, faience and porcelain, as well as natural stone. He also undertakes failure investigations and advises on remedial works. Lex also designs brick and ceramic cladding systems for innovative one-off projects, as well as advising on and designing products and systems for manufacturers. He is a returning judge for the UK Brick Awards and also chairs the Brickmakers Quality Charter Audit and Assessment Panel. He frequently writes on the subject of clay materials in architecture for leading publications and presents seminars at industry events, and has lectured at MIT, The RIBA,The Architectural Association, Central Saint Martins and the Royal Academy. Prior to joining Arup in 2008, Lex led product innovation at the UK's largest brick manufacturer, where he designed and developed products and systems including terracotta rainscreen, prefabricated brickwork and a series of expressive special shaped brick units. In addition, he undertook site failure investigations.
DIPA JOSHI
Having joined the panel in 2019 , the panel is pleased she was able to be present for the 2022  Awards. Dipa is an
architect with over 20 years design and implementation experience in areas including residential, commercial and recording studio design. She is passionate about mixeduse regeneration and building better communities. In her role as Partner at Fletcher Priest Architects she leads projects across the urban design, master-planning, architectural and interior design sectors. Her passion for regeneration and community led design make her a perfect addition.
MIKE DRIVER
Returning to the judging panel this year is Michael Driver. Michael has a wide range of experience in Architecture having worked both as a Partner in a large commercial practice and as a solo-practitioner. He joined the School of Architecture at Canterbury in 1976, specialising in Construction and in 2002 joined the Brick Development Association (BDA). He was appointed CEO in 2004, a post he held until 2015  He is now an Associate Lecturer in the Department of Architecture at Cambridge University, once morespecialising in Construction. His knowledge and experience makes himan indispensable member of the panel and we are delighted he returned to judge again.
TATIANA VON PRESSEN
Tatiana has worked on a number of vPPR housing projects for Croydon Council as well as leading Otts Yard and Vaulted House, both of which won RIBA Awards. She has a particular interest in the intersection of landscape and building and she worked previously in New York on the High Line park for James Corner Field Operations. She has taught  a design studio at Columbia University in the City of New York with her partners Catherine Pease and Jessica Reynolds researching the.relationship between arts institutionsand artists' housing.
vPPR Architects was set up in 2009 and is an award-winning practice known for bold designs that work intelligently in complex locations. "We believe that architecture can and should be brave through simple, honest clarity, while still responding to local history and context. We design buildings that find opportunities in constraints, responding
with elegant yet striking forms that playfully negotiate between private and communal spaces." These motivations complement perfectly that which the Brick Awards represent and Tatiana's vision is always welcome at the Brick Awards judging proceedings.
VIVIAN CHAN
The BDA is delighted to welcome back Studio Verve's Vivian Chan again to this year's Brick Award panel. Vivian is the founding director of Studio Verve, an award-winning architecture and interior design practice
established in 2009. Vivian's design of the Domino Houses was a finalist at the 2016 Brick Awards making her ideal for the panel. Her practice works on both challenging complex urban sites and rural ones; across residential, commercial and mix use sectors. Prior to setting up her own practice, Vivian worked at Foster & Partners, David Morley Architects and Walters & Cohen in London and chalked up a few years in fast-paced Singapore. She studied at the National University of Singapore and at the Bartlett School of Architecture.
IAN WILSON
Bringing a wealth of experience and expertise again to this year's judging panel will be Ian Wilson. Ian started his post educational career as a senior materials engineerwith a world renowned consultancy firm. His passion for bricks inspired him to start his family business Anglian Brickwork Ltd. This enabled him to share his passion for bricks with his family and like-minded artisans, working alongside architects, engineers and clients. As a fourth time judge and past winner, Ian judging is invaluable.