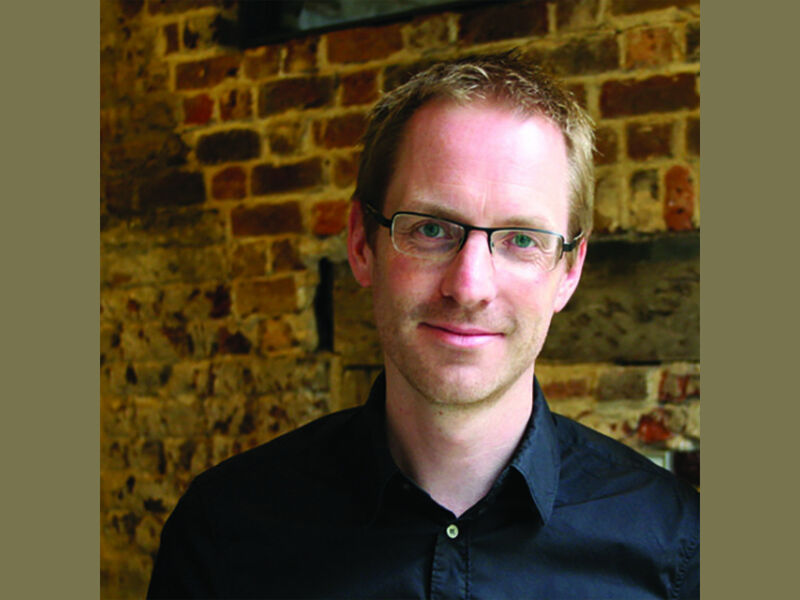 Rob Bearyman, Associate Director of Bennetts Associates, will present at the forthcoming Brick Works event in Manchester on Monday 21st October.
The evening event, hosted at the International Anthony Burgess Foundation, will provide in-depth, contemporary case studies on some of the most notable clay brick architecture in the UK's built environment.
Rob joined Bennetts Associates in 2006 as a member of the Elizabeth II Court project team, and helped develop it into an award-winning, highly sustainable low-energy scheme. Later, he was appointed project architect for the second phase of the development.
Rob went on to work on the Humanities Division and Library for the University of Oxford before taking on the role of project architect for the redevelopment of the London Fruit and Wool Exchange in Spitalfields, London. After securing planning consent for that scheme in 2012, he went on to lead the team responsible for One Bedford Avenue, a commercial scheme in central London, obtaining planning consent in 2013.
Rob is currently the project architect responsible for the construction phase of the new headquarters building for the Royal College of Pathologists in Whitechapel, London, and he is the project architect overseeing the transformation of five listed former military buildings to create a new cultural district in Woolwich Arsenal, London.
Rob has also overseen the extension of Bennetts Associates' own offices which won the NLA Office Interiors award.
To attend the Brick Works event and benefit from the professional insight of Rob Bearyman, as well as key speaker Stuart McGrath from OMI Architects, book your tickets today.