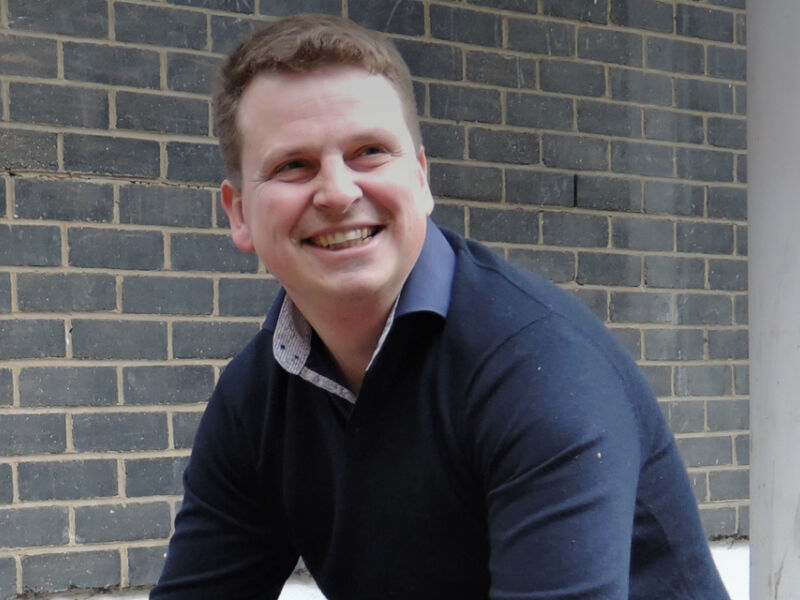 Andy Puncher, Director at architectural practice pH+, will present at the forthcoming Brick Works event on Thursday 19th April in Clerkenwell, London. The evening event, hosted by Hawkins\Brown, will provide in-depth, contemporary case studies on some of the most notable clay brick architecture in the UK's built environment.
Andy studied at Nottingham University and was short-listed for the RIBA Silver Medal. After working in Nottingham, he joined Hawkins\Brown in 1998 where he worked on a variety of projects, winning the AJ Small Building, and Design Week's Retail Environment of the Year. He was made an Associate in 2004 where he teamed up with fellow pH+ director Drew Hamilton to lead a Design Studio within the practice. He was selected for the prestigious Architects' Journal and Corus's '40 under 40' design award, before co-founding pH+ Architects in 2005.
As a member of the ARB and RIBA visiting board Andy played an active role in the validation of the UK's Architecture Schools and maintains links with education as a visiting Tutor and Critic at the University of East London and UCA as well as currently running a unit at Canterbury University. Andy also regularly contributes to the architectural press.
Andy's extensive experience, across a variety of sectors, sees him play a key strategic role on a wide range of projects within the office, in each case ensuring that good design ensures maximum value is added for clients. Andy's passion and enthusiasm continues to be a driving factor in the practice's growth.

Andy's focus at the Brick Works event will be on Pinnacle N10.
This mixed-use scheme in the heart of the Muswell Hill conservation area strikes a careful balance between luxury, affordability and craft. With a contemporary and modular reinterpretation of the surrounding housing stock, the project is composed of three buildings, which utilise a challenging, sloped and linear site to create a series of striking yet sensitively detailed facades. As a result each section has its own character whilst retaining a unified palette and design ethos. Pinnacle N10 provides a compelling case study in how unused urban edge or gap sites can be creatively explored for mixed-use projects.

To attend the Brick Works event and benefit from the professional insight of Andy Puncher, as well as key speakers Phil Catcheside, Partner of Hawkins\Brown, and Amin Taha of Groupwork + Amin Taha, book your tickets today.
If you would prefer to be invoiced in advance please email your booking request to tomfarmer@brick.org.uk
For further information about the Association and its work visit www.brick.org.uk