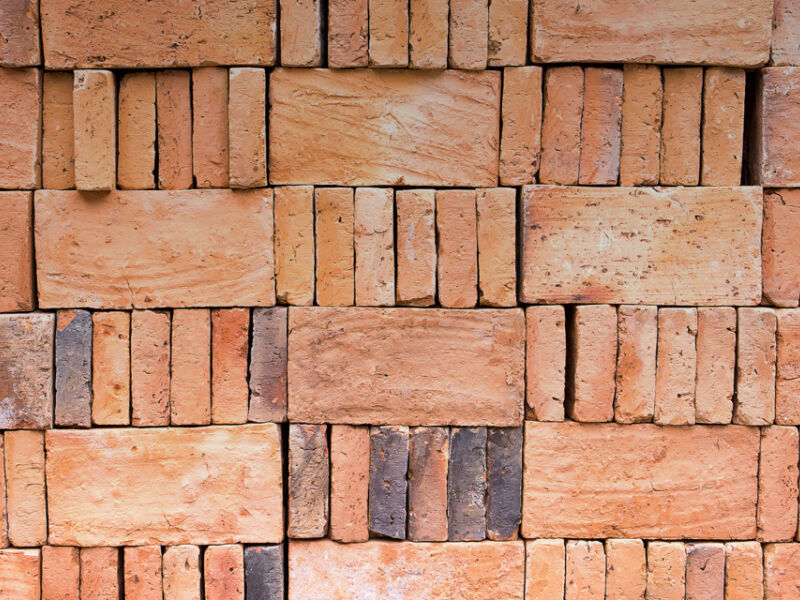 It would take 64 years¹ to count the number of bricks delivered to UK building sites in 2017.
That's how long it takes to count to two billion and the latest production figures from the Office for National Statistics show that over two billion bricks² were delivered during 2017: the first time the two billion figure has been reached since 2007.
In that year, considered to be the peak of recent housebuilding, 185,523 houses³ were completed. In 2017 housing completions were up to 147,278, a rise of 5% over the previous year*, but not yet approaching the 2007 figure.
"The brick industry has really responded to the growing demand from builders" observed Brick Development Association (BDA) spokesman Tom Farmer. "Manufacturers are clearly able to deliver the volume required to meet current housebuilding demands, with the capacity to cope with increased numbers too."
"The challenge faced by the distribution chain now is to manage ordering and supply. The UK brick industry produces hundreds of different brick types and the manufacturing process needs to be managed. Few people would expect to order a specific car model and see it delivered the next day, and the same can apply to brick manufacturing."
Brick production figures have risen sharply over recent years as manufacturers have re-opened mothballed plants, increased the output from existing plants and opened new facilities.
"It's a story of investment and confidence", Farmer continues. Our manufacturers see a sustained demand for a natural, long lasting and high performing material that just happens to be first choice for home buyers."
Two billion is also the number of people who log on to Facebook every month and the number of Smartphone accounts across the world. Two billion steps would take you 15 times round the world or to the moon and back. Two billion bricks might be more useful.
References:
1 Various sources, including here and here
2 Monthly Statistics of Buildings and Components, published February 2018
3 Figures from NHBC
* NHBC Housing report, January 2018