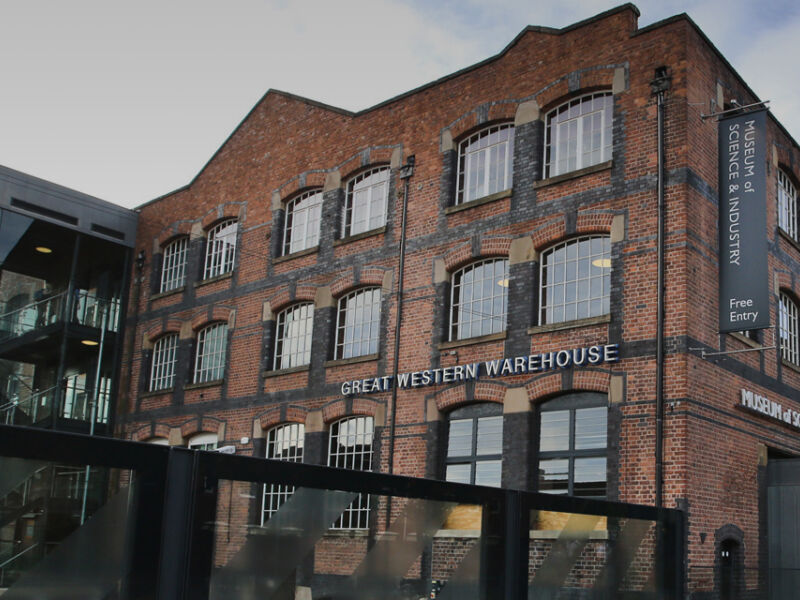 The Brick Development Association (BDA) is delighted to report a significant increase in clay brick distribution in the North West.
Figures from the Office for National Statistics (ONS) Department for Business Innovation and Skills, show that in Q4 of 2016 there was a rise of 34% in brick deliveries to the region compared to the same period in 2015, furthermore in Q1 of this year there was an increase of 9.6million (33%) in deliveries to the region. This clearly demonstrates that UK manufacturers are meeting the rising demand of the North West's booming construction industry.
Leeds, Birmingham and Manchester have all seen a significant increase in development according to the Deloitte Crane Survey, delivering growth and investment at levels not witnessed for many years.
Manchester in particular has twenty-two new residential schemes under construction, eight more than the previous high of 14 in 2008. The survey reported 6,963 residential units, compared with the previous year's 2,982.
Indeed, construction activity in Manchester has reached its highest level since the recession, demonstrating unparalleled scale and volume of development, in both residential and commercial buildings.
Keith Aldis, CEO of the Brick Development Association comments:
"It is heartening to see how brick manufactures have responded to improving market conditions in the North West. This reflects the national trend and we look forward to seeing brick's continued prevalence across residential and commercial schemes."
This significant rise in construction productivity in Manchester is the reason why the Brick Development Association, which represents the United Kingdom's clay brick and paver manufacturers, is launching their first ever regional event in this great city on Tuesday 6th June, hosted in the Museum of Science & Industry.
They will provide invaluable advice on designing with brick and explore the modern methods employed by manufacturers and the understated contribution this makes to our built environment.
Industry experts such as the co-creators of the Chester Storyhouse, Kier Construction and Bennetts Associates Architects will be presenting on the day, alongside global engineering firm ARUP and brick manufacturer Wienerberger.
For further details of the day and to buy tickets, call 0207 3237030 or email brick@brick.org.uk.