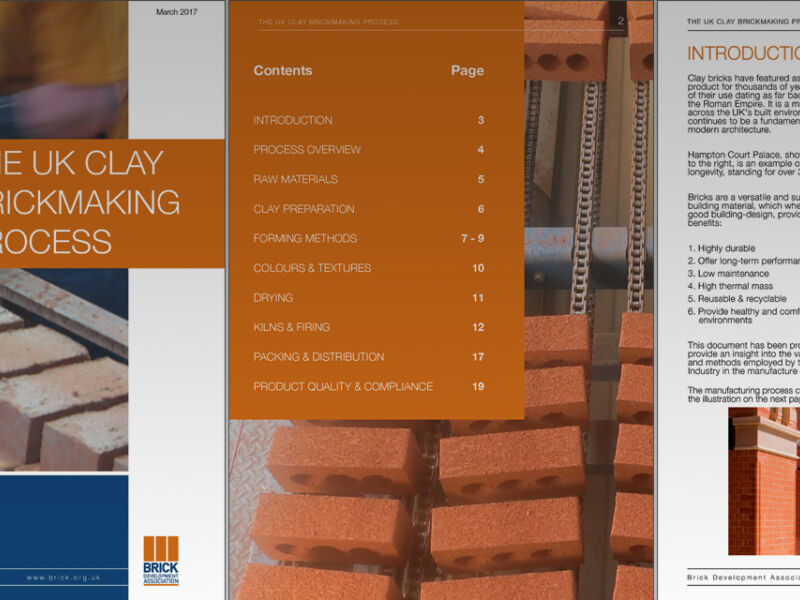 The brickwork standards working party – a collaborative team comprising several UK manufacturers – produced the document to provide an insight into the various processes and methods employed by UK manufacturers in the creation of clay bricks. The simple format and terminology makes the subject-matter easy to access for everyone, technical or not, who is interested in understanding the process.
Clay bricks have featured as a construction product for thousands of years with evidence of their use dating as far back as the time of the Roman Empire. It is a material prevalent across the UK's built environment today and continues to be a fundamental ingredient in contemporary architecture. Indeed, some of the most revered architectural feats of this decade such as RIBA Award winner, Newport Street Gallery, feature clay brick prevalently. The certainty of clay brick alongside the component's versatility and tolerance mean that it stands the test of time in a practical sense as well as aesthetically. Despite this, however, how many of us understand the process that brings clay brick to life and the many merits associated with the sector's domestic supply chain?
To download the document visit the technical section of our website.