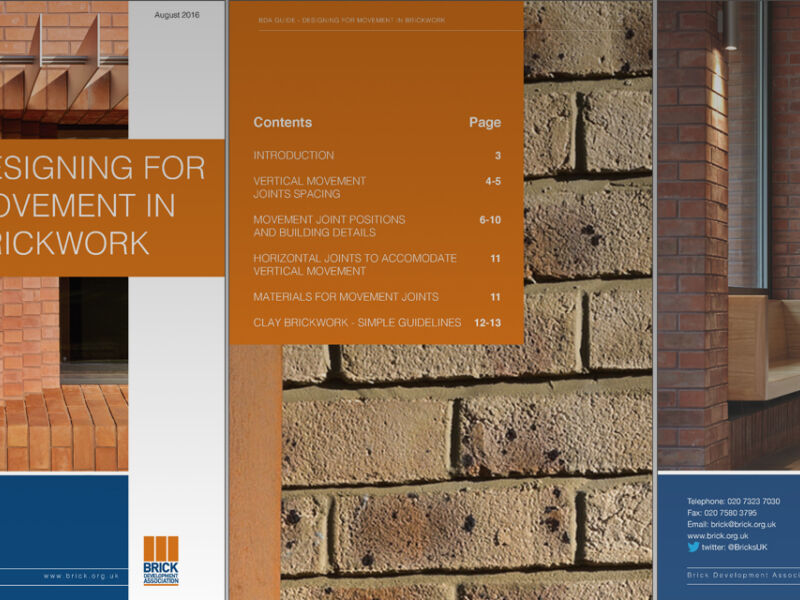 Clay brick has for thousands of years been a mainstay of our built environment, not only because of its aesthetic qualities, warmth and certainty, but also its track record as a most durable, tolerant building unit. In order to realise the material's full potential for longevity, however, the care taken when designing for and laying the brick must match that taken in the manufacturing process.
One of the subjects about which we receive regular enquiries is designing for movement in brickwork. We are therefore delighted to launch our newest Design Detail publication, which provides all the essential information on this important topic.
Why is this necessary? All buildings experience movement over an extended period of time. Although there are myriad causes of this movement, there are some relatively simple ways in which one may safeguard brickwork against any possible adverse effects.
To download the publication visit the technical section of our website.