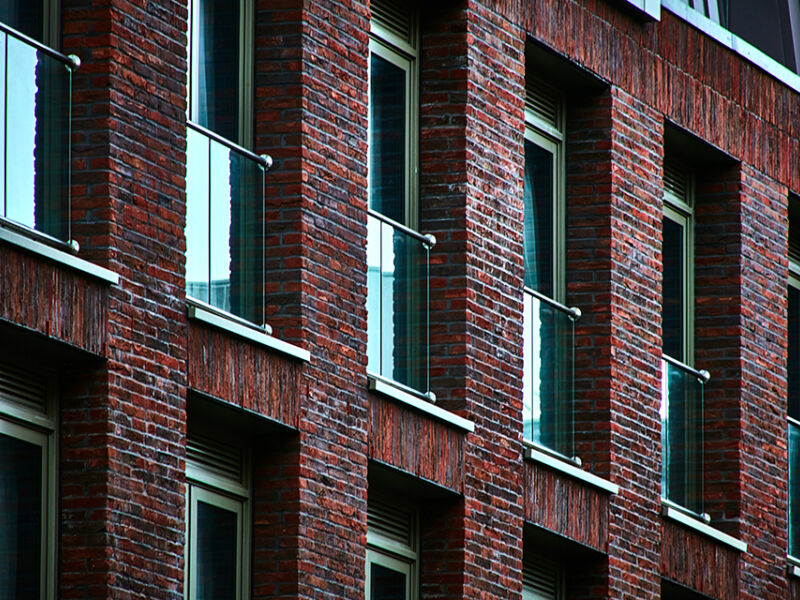 42 Seel Street is a 7 storey mixed used development comprising 128 room hotel with a restaurant, roof top bar and auxiliary accommodation.
Located in the Ropewalks area, Seel Street hotel provides a beautifully crafted addition to the bohemian heart of Liverpool. The development creates a high-quality infill that improves the appearance of the Seel Street elevation and forms a strong frontage at ground floor level with addition of bars and restaurants.
The ground floor plan includes the hotel entrance and new bar/restaurant. To the rear of the ground floor, inaccessible to the public, are the 'back of house' areas, which allow for the function and management of the businesses across the scheme. A typical upper floor contains 24 standard hotel rooms and 1 wheelchair accessible room. The upper two floors have less rooms to allow the building to be 'stepped back' away from the lower densities of Seel Street, up towards the higher proposals on Wolstenholme Square. It also creates space for the roof top bar and access to the roof terrace.
The scale and form of the building was influenced by the mixture of old and new vernaculars within the vicinity of the site. The front of the building is 5 storeys along Seel Street to match the elevation height of the adjacent properties with additional set back floor under the mansard roof. Further to the rear is the 7 storey element of the building to match the higher density of the residential Wolstenholme Square development. The two upper floors have a decreased footprint to create a 'stepped back' appearance to the rear of the plot and are not visible from Seel Street.
The architectural language of the proposed development was inspired by the proportions and rhythm of Georgian architecture characteristic to the local area; resulting in a simple and honest elevation, enhancing the appearance of the street. The façade study utilised during the design process assisted in controlling the proposed solution and to test elusive nuances.
York Handmade, dark red brick blends with the surrounding buildings, while its long and narrow shape emphasises modern qualities of the building, offering a gentle contrast. Profiled brick at ground floor level accentuates the commercial plinth and responds to the character of the street. A deep recessed opening creates a welcoming entrance for the bar and hotel, large windows and deep brick reveals enhance the architectural pallet of materials through movement of shadows and light on the façade viewed from the oblique angle of the street looking upwards. Texture as well as colour of red brick and zinc reflects materiality of the street and its heritage in the most subtle manner.
The building quickly became part of the local street scene, creating a strong background to its every day and night activities.