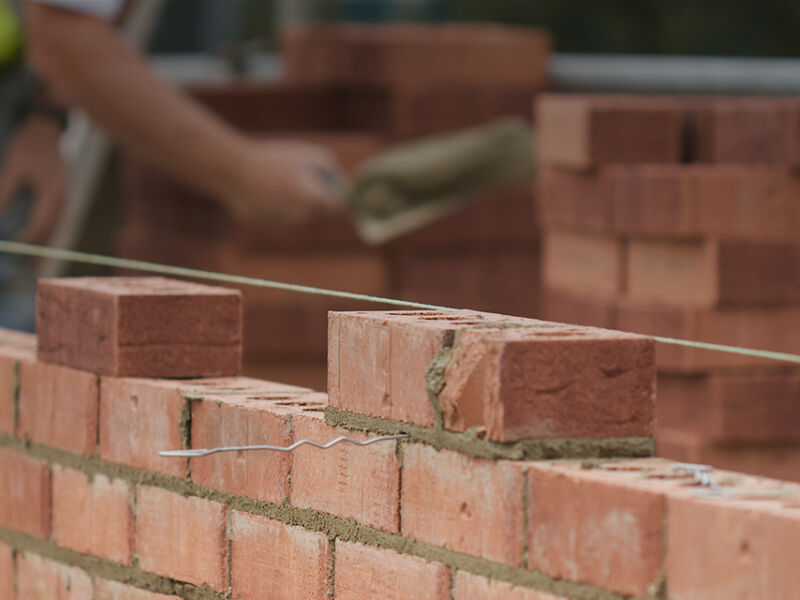 Latest figures from the Office for National Statistics show domestic brick manufacturing continuing to rise further, easing any concerns over product shortages. Production numbers for March 2019 show a 6.4% rise over the same month in 2018, and a 7.8% increase on a rolling 12-month comparison to the preceding period.
The Brick Development Association's (BDA) Keith Aldis stated: "It has been a fantastic start to the year for the Brick industry; we continue to meet the growing demands of the UK house building sector. According to the NHBC the number of new homes registered by the UK's housebuilders and developers in the first three months of the year reached more than 37,500 – a 3% increase on the same period in 2018. We are delighted to be matching the growth with brick production figures putting to rest any fear of shortages: dispatches are up 10.2% compared to March 2018."
Brick numbers are set to rise further. With the recent news that hot-on-the-heels of the new IBSTOCK factory opening another BDA member, Forterra has announced a major £95m investment to double production capacity at the company's Desford plant. With a current output of 85 million bricks per year, the Desford plant's production capacity is set to double in the next three years as a result of the investment to 180 million bricks annually – enough to build 24,000 average-sized family homes.