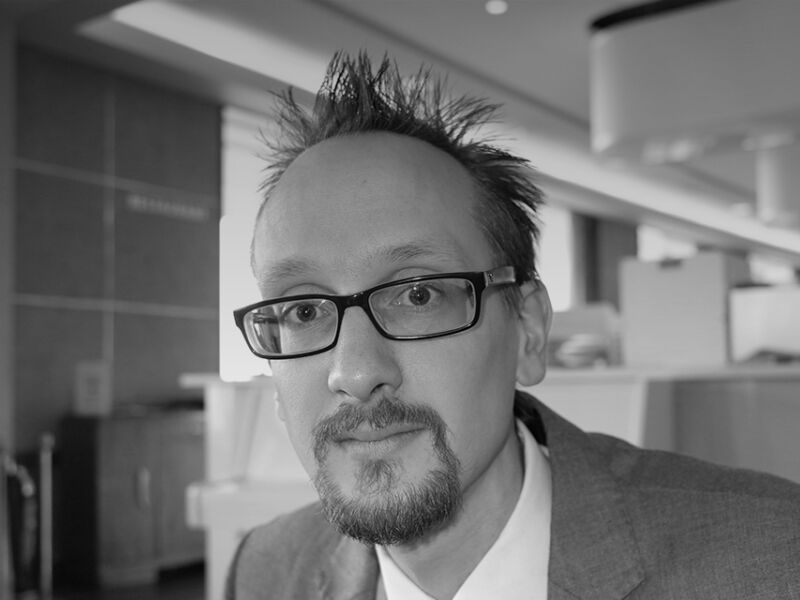 Mike Riley, Architect Associate at BDP, will present at the forthcoming Brick Works event on Wednesday 24th October in Manchester. The evening event will provide in-depth, contemporary case studies on some of the most notable clay brick architecture in the UK's built environment.

Mike Riley is an Architect Associate at the multi-disciplinary practice BDP where he is substantially focused on detailed design and delivery of projects in the transport, education, sports, leisure, residential and arts sectors. He will be presenting Oldham Town Hall at the forthcoming Brick Works event on Wednesday 24th October in Manchester.
At BDP Mike has had the opportunity to work on a number of high profile projects such as Ordsall Chord for Network Rail, a rail link between Manchester Piccadilly and Manchester Victoria Stations; Metrolink for Transport for Greater Manchester (TfGM); Odeon Cinema at Oldham Town Hall and the Pavilion Building at Lancashire County Cricket Club. Several of these projects have been nominated for, commended and won prestigious design awards. These projects have been notable for their use of brick which has been deliberately chosen to give the buildings a sense of gravitas and permanence.
As a BIM champion Mike has promoted the use of advanced technology and integrated project information on a wide range of BDP projects. As part of this role he has contributed to the BIM National Toolkit and the NBS Innovation Panel. He has presented BDP schemes to the BRE Accreditation Assessment Board as part of the company BIM Level 2 Certification.
 
Mike's focus at the Brick Works event will be on the redevelopment of Oldham Town Hall. This complex of Grade II listed buildings were on the Victorian Society 'At Risk' register and in need of a new 21stcentury function.The development ensures certain architectural features and decorations are retained while allowing the building to have a new use. The existing ballroom, council chamber, committee rooms and court rooms have been kept and transformed into cinema screens, while a new extension, a translucent glass light-box, creates a new façade on Clegg Street. This extension is a central element in the development, providing a new entrance and foyers to the cinema areas, a façade towards a new pedestrian square and the Town Square shopping centre. The extension creates an active and animated street environment, especially at night.
The original Town Hall building had three fine stone facades along with a high quality red clay brick and white glazed brick elevation which faced onto an adjacent city block. This brick façade becomes a key internal space and the masonry gives the interiors an intrinsic feeling of quality. The use of brick was an essential part of the project and contributed positively to the overall perception of the building.
 
To attend the Brick Works event and benefit from the professional insight of Mike Riley, as well as key speakers Alex Whitbread from FCBStudios, Alex Sherratt from Matthew Llyod Architects, and Adam Gray from OMI Architects, book your tickets today.

If you would prefer to be invoiced in advance please email your booking request to matildemenegotto@brick.org.uk