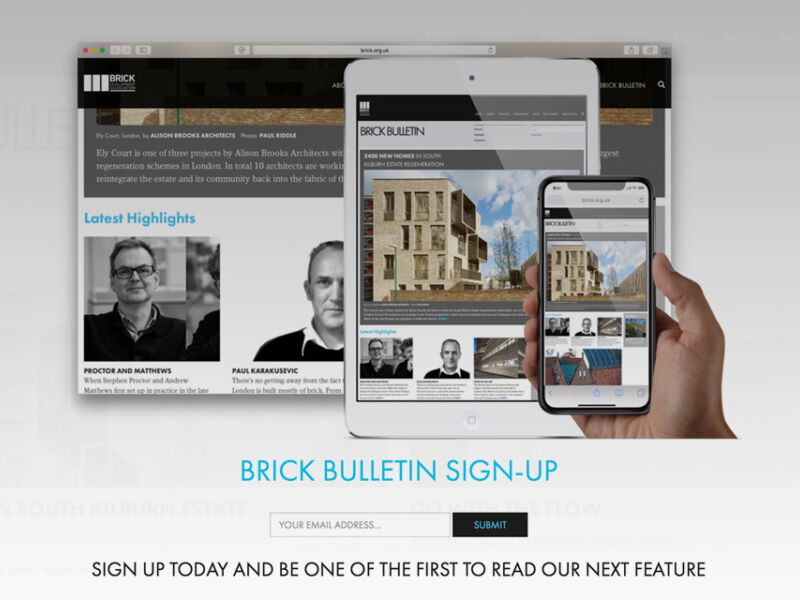 The highly regarded, Brick Bulletin made a triumphant return this week. This stalwart in any construction or architectural library was first published by the Brick Development Association (BDA) in 1947 and returns in a re-vitalised format to meet the needs of the modern world.
The publication is back in digital format with weekly features, technical highlights, top stories and a quarterly interactive magazine. To receive direct links to new content every Monday morning, simply subscribe to the Brick Bulletin here
Through professional insight, technical guidance, case studies and interviews, the Brick Bulletin celebrates exceptional clay brick architecture from across the world's built environment.
We are delighted to be able to re-introduce the Brick Bulletin, a publication so popular among architects, developers and planners alike. With this new digital offering we are able to produce a publication that is easy to consume on any device whenever and wherever readers choose. The quality of content has always been exemplary and the new format will allow us to scale up the publication and more effectively serve the industry.
If you have worked on a project that uses clay brick and consider it to potentially be of interest to Brick Bulletin readers, please send a full project description, site plans and hi-res images to tomfarmer@brick.org.uk