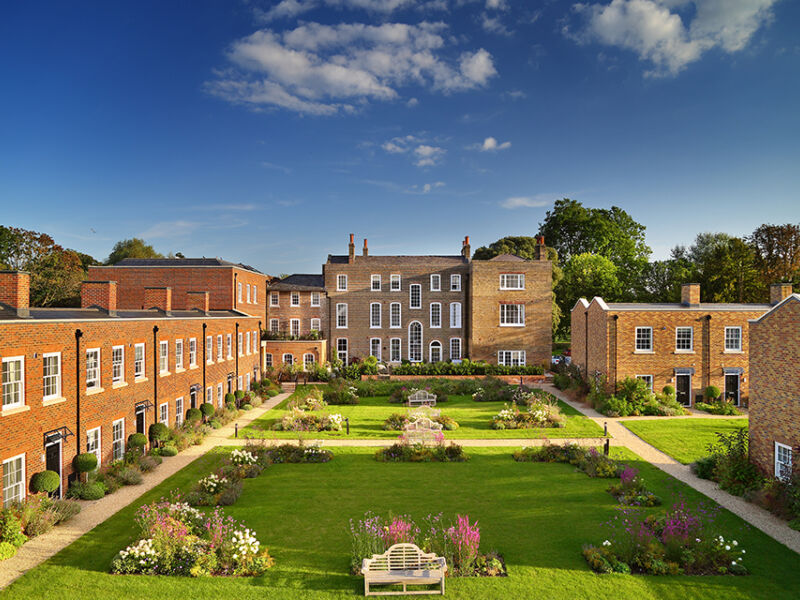 Orford Place is an exclusive development of 23 new and converted houses and apartments, set within a long stretch of walled gardens. Beechcroft has carefully restored and transformed the area and used a careful blend of brick types to pay homage to the area's original 18th-century buildings and heritage.
Clay Brick is a key design feature at Orford Place, with a custom blend used to create a unique aesthetic for the development. The use of clay brick has helped to create a sense of solidity and permanence, which is important for luxury developments like this. The brickwork utilised on the properties has been carried out to an exceptionally high standard and a bespoke blend of Freshfield Lanes First Quality Multis and Danehill Yellow Bricks help to bring out a sense of high quality and invokes a sense of deeply considered craftsmanship. The use of the brick blend gives the development a unique character and also sets it apart from other projects in the area which do not have the same historical privilege as Orford Place.
The brickwork has been carefully designed to complement the original 18th-century buildings that remain on the site and have been renovated during the project. A sense of harmony is created with both the natural environment and the yellow tones of the Freshfield Lane blend help to settle the development within the larger London area. The result is a development that is truly unique and which will be cherished by those who live there for many years to come.