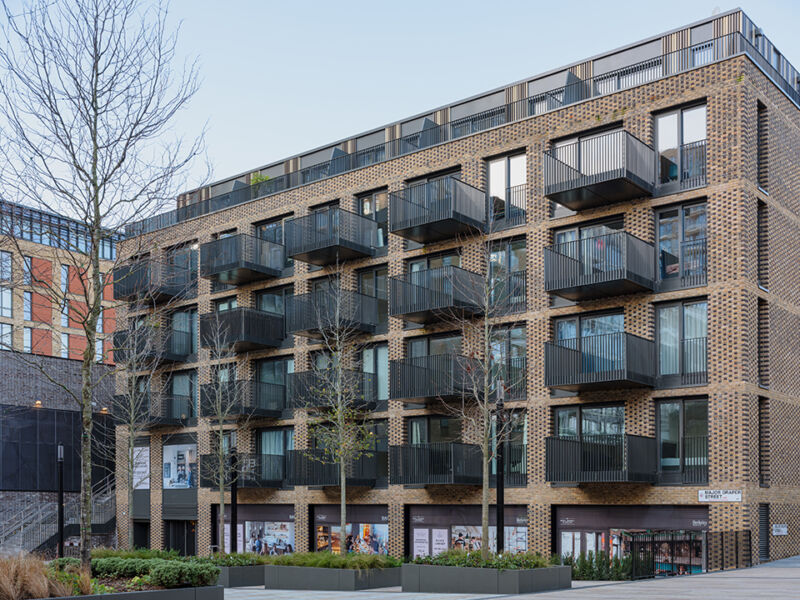 The Officers' House forms part of Allford Hall Monaghan Morris' Royal Arsenal redevelopment project in Woolwich, south London.
The brief was to retain the original Officers' House (Block A) and develop additional housing within a new 'twin' structure (Block B) running parallel to it. Connected via an external walkway, the two buildings are part of a new and improved public realm that will mark the main approach to Woolwich Arsenal's Crossrail station.
Built in 1740, Block A was originally designed to house the Royal Regiment of the Artillery. The building, which waspreviously on English Heritage's 'at risk' list, required extensive refurbishment to prevent structural collapse. Externally.
Made by both Ibstock and Michelmersh, new brickwork was carefully incorporated into the existing envelope to match the original Flemish-bonded, London stock masonry. Original features, such as the porch, pediments, leadwork and arch-topped gable windows have been repaired.
Block B is constructed from prefabricated modular units clad with loadbearing brick. The scale and proportion of the elevations are intended to enliven the new public square located opposite the building. Flemish bond was chosen for the brickwork to complement Block A. Dark brick headers provide a patterned effect that adds further surface articulation to the facade.