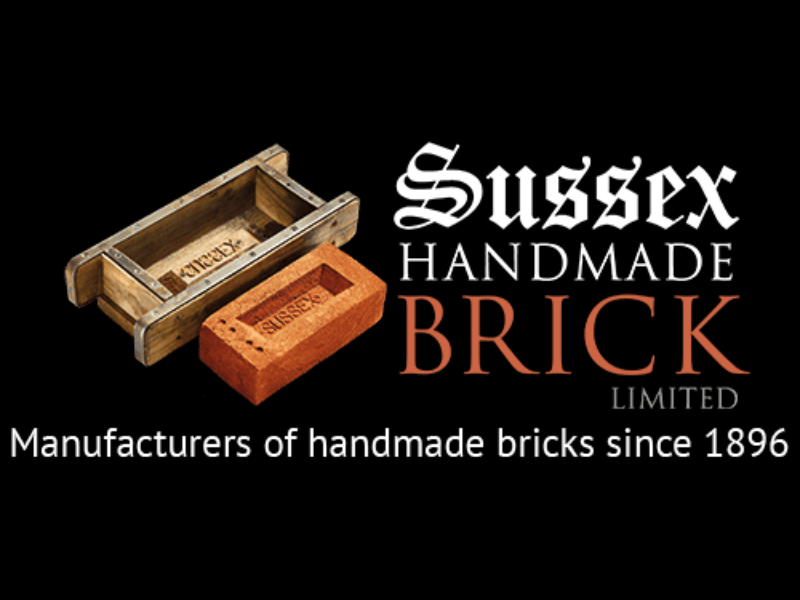 The Brick Development Association (BDA) welcomes Sussex Handmade Brick, a leading independent brickmaker in southern England, as it's latest member. 
With over 125 years of experience, Sussex Handmade Brick produces 2.25 million handmade bricks a year in 14 distinct styles as well as offering bespoke brick options to cater to the specific requirements of their customers.

Keith Aldis, the chief executive of the BDA, commented: "We are delighted to welcome Sussex Handmade Brick as a new member. The company has an illustrious history and has recently completed some absolutely stunning projects of which they are rightly proud.
"We look forward to working with Sussex Handmade to promote their products, look after their interests and to engage with them on two of our key campaigns - one on sustainability and one on anti-slavery.
"We are committed to a sustainable future for the brick industry and we have launched an anti-slavery campaign to combat the terrible conditions in which bricks are made in S-E Asia and then sold over here as British bricks. Sussex Handmade have already indicated they will support both campaigns."
Mr Harrison commented: "Joining the BDA is a significant new chapter in the proud history of our company. As we continue to successfully restore and to renovate existing period buildings as well as creating sensitive new builds, it will be very reassuring to have the support of the BDA."

Sussex Handmade have recently completed three prestigious projects. They are:
Athlone House in Highgate – formally known as Caen Wood Towers was built in the. 1870s and has been the home of several important industrialists. It has recently been transformed from a derelict house to the impressive grande mansion, estimated to be worth in excess of £130m.The company provided over 200,000 handmade bricks and 40,000 bespoke handmade brick specials and worked with another BDA member, Marshmoor Bricks on this magnificent project.
Winchester College is an all-boys private school with approximately 700 pupils. This modern housing project, which was undertaken by architects Cowper Griffiths presented many challenges. Located close to the Kings Gate area of the college, the development comprised 11 beautifully designed terraced houses. Sussex Handmade Brick manufactured over 70,000 bricks and specials in a bespoke blend of Guestling Red, Waverely Orange and Westfield Bricks to echo compliment the area's rich history.
The Galleries, Brentwood, Essex. Originally built in the 1850s as a hospital, it closed its doors in 2001. After standing derelict for 14 years, City & Country painstakingly and sympathetically restored the buildings. After helping with several of City and Country's projects, Sussex Handmade was approached to assist with this particularly challenging project and provided in excess of 150,000 bricks in a blend of Guestling Red, Waverley Orange as well as blue glazed headers to restore and renovate the existing period buildings onsite as well as creating sensitive new builds.
Mr Harrison concluded: "We are very proud of our part in these three projects and our role in keeping the art of handmaking bricks alive. All our bricks are hand thrown into traditional hardwood moulds, sanded and cut and turned by hand. Now, thanks to our membership of the BDA, our story is going to reach a much wider audience."