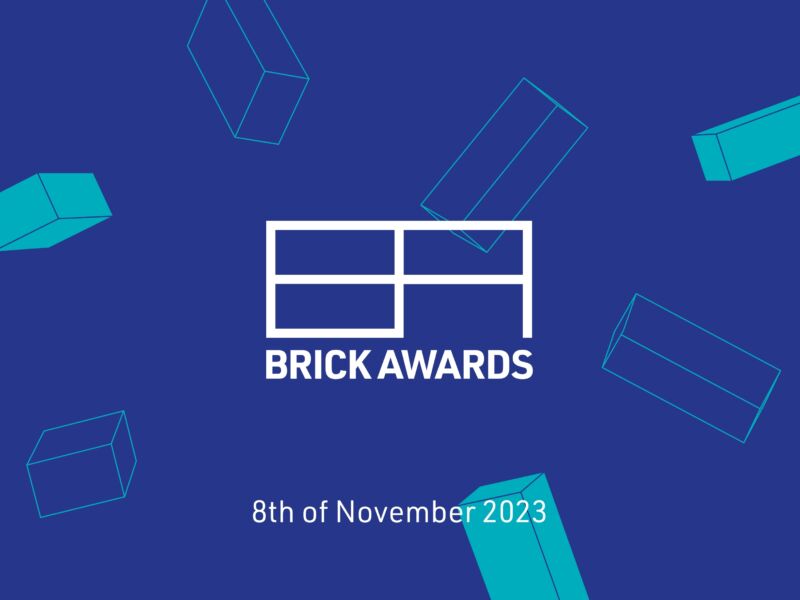 The Brick Awards are thrilled to retain the expertise of the bellow Judges who have done and sterling job in previous years and will be a great example to the new judges.
On Monday 26th of June the Brick Awards judging panel will assemble to review over 250 Brick award entries and create shortlists for each of the categories. The Judges will then personally visit all the Uk shortlisted  projects meeting with the architect / Brickwork Contractor. The Judges will then reassemble in September to report back and decided the winners. 

Welcome Back....

Alison Duxbury 
Alison is a Chartered Architect, Masterplanner and Director of Triangle Architects, an Employee-Owned Manchester based architectural practice established in 1986 working across the residential, healthcare, urban regeneration, community, and workplace sectors.
Alison joined Triangle's management team in early 2019, bringing more than 20 years' design and delivery experience of high quality award-winning new and refurbished large-scale projects, with a specialism in complex and challenging sites and buildings. A new addition to this year's Brick Awards judging panel, Alison's design for Kirkholt Health Centre was a finalist in the 2021 Brick Awards making her an obvious selection to join the Brick Awards Panel  in 2022 and continue this year.
Alison immerses herself in projects and is passionate about developing high quality bespoke design solutions that respond positively to the site and surrounding context, encouraging social, economic, and environmental sustainability.

Andrew Taylor
Andrew Taylor is Group Planning and Communities Director at Vistry Group and Brick Awards Judge since 2018. Before joining Countryside (where he previously led their strategic planning function), Andrew was Head of Planning at Barratt Homes Eastern Counties and prior to that spent over 18 years in planning authorities in the south east of England. He has experience of both urban and rural planning from small scale exception needs housing to master planning new settlements, major town centre redevelopments and international airport expansion. His dedication and knowledge of planning and the makeup of the residential landscape make him an ideal member for the 2022 Brick Awards judging panel.


Dean Degun 


Dean has a refreshing enthusiasm for brickwork and takes pride in coordinating Swift Brickworks Apprentice's and NVQ schemes passing on his vast knowledge to the next generation on brick layers. Swift Brickwork Contractors were last years Brick Award Specialist Brickwork Contractor winner and as a key part of that champion team Dean was a great addition to the Pane in 2022.
Dean's career as a bricklayer commenced in 1976, then in 1977 he worked on Silver Jubilee Gardens project South Bank in London, which hosted high level of decorative brickwork. In 1979 he began his Management career in Brick work. From 1992 to present he is in employment by Swift Brickwork contract Ltd whereby he had the opportunity to work with the design development of some iconic projects, naming but a few; Turnmill building by Piercy & Company, York House by dMFK Architects and Webb Yates Engineers, Royal College of Art by Herzog & De Meuron Architects & Kensington Palace Orangery by Purcell Architects (Heritage Consultants).
Dipa Joshi

Having joined the panel in 2019 , the panel is pleased she was able to be present for the 2022 Awards. Dipa is an architect with over 20 years design and implementation experience in areas including residential, commercial and recording studio design. She is passionate about mixed use regeneration and building better communities. In her role as Partner at Fletcher Priest Architects she leads projects across the urban design, master-planning, architectural and interior design sectors. Her passion for regeneration and community led design make her a perfect addition.
Ian Wilson

Bringing a wealth of experience and expertise again to this year's judging panel will be Ian Wilson. Ian started his post educational career as a senior materials engineer with a world renowned consultancy firm. His passion for bricks inspired him to start his family business Anglian Brickwork Ltd. This enabled him to share his passion for bricks with his family and like-minded artisans, working alongside architects, engineers and clients. As a fourth time judge and past winner, Ian judging is invaluable.
Jonathan Hall

Jonathan is a founding director of Allford Hall Monaghan Morris, an award-winning practice established in 1989 and based in Clerkenwell, with offices in Bristol and Oklahoma City.
As well as involvement in projects, Jonathan is responsible for the management of design risk within the practice which includes leading the technical support team and the legal and appointments team. Jonathan is currently the external examiner on the Professional Part 3 course at the Bartlett School of Architecture, at UCL, and is a director of the Wren Insurance, a mutual professional indemnity insurance company serving architects.
Lee Marley
Lee Marley is welcomed back to the Brick Awards judging panel after proving himself an indispensable member of the judging team and joins again for this year's proceedings. With a keen eye for exacting brickwork and a Brick Awards multi-winner he is essential to the panel. Lee has a lifetime of experience in the field of specialist contracting. Trained as an apprentice bricklayer he has extensive knowledge derived from being a hands on craftsman and having set up his own business, Lee Marley Brickwork, at the age of 24. Lee Marley Brickwork specialises in large scale and high quality masonry projects.
Lex Harrison 
Alexis (Lex) is an Associate  with Arup Materials in London. He specialises in brickwork and architectural ceramics and is highly regarded in the industry for his expertise in clay materials. Lex has extensive experience of designing challenging façades in brick, terracotta, faience and porcelain, as well as natural stone. He also undertakes failure investigations and advises on remedial works. Lex also designs brick and ceramic cladding systems for innovative one-off projects, as well as advising on and designing products and systems for manufacturers. He is a returning judge for the UK Brick Awards and also chairs the Brick makers Quality Charter Audit and Assessment Panel. He frequently writes on the subject of clay materials in architecture for leading publications and presents seminars at industry events, and has lectured at MIT, The RIBA,The Architectural Association, Central Saint Martins and the Royal Academy. Prior to joining Arup in 2008, Lex led product innovation at the UK's largest brick manufacturer, where he designed and developed products and systems including terracotta rainscreen, prefabricated brickwork and a series of expressive special shaped brick units. In addition, he undertook site failure investigations.

Mike Driver
Returning to the judging panel this year is Michael Driver. Michael has a wide range of experience in Architecture having worked both as a Partner in a large commercial practice and as a solo-practitioner. He joined the School of Architecture at Canterbury in 1976, specialising in Construction and in 2002 joined the Brick Development Association (BDA). He was appointed CEO in 2004, a post he held until 2015 He is now an Associate Lecturer in the Department of Architecture at Cambridge University, once more specialising in Construction. His knowledge and experience makes him an indispensable member of the panel and we are delighted he returned to judge again.

Tatiana  Von Pressen
Tatiana has worked on a number of vPPR housing projects for Croydon Council as well as leading Otts Yard and Vaulted House, both of which won RIBA Awards. She has a particular interest in the intersection of landscape and building and she worked previously in New York on the High Line park for James Corner Field Operations. She has taught a design studio at Columbia University in the City of New York with her partners Catherine Pease and Jessica Reynolds researching the relationship between arts institutions and artists' housing.
vPPR Architects was set up in 2009 and is an award-winning practice known for bold designs that work intelligently in complex locations. "We believe that architecture can and should be brave through simple, honest clarity, while still responding to local history and context. We design buildings that find opportunities in constraints, responding with elegant yet striking forms that playfully negotiate between private and communal spaces." These motivations complement perfectly that which the Brick Awards represent and Tatiana's vision is always welcome at the Brick Awards judging proceedings.