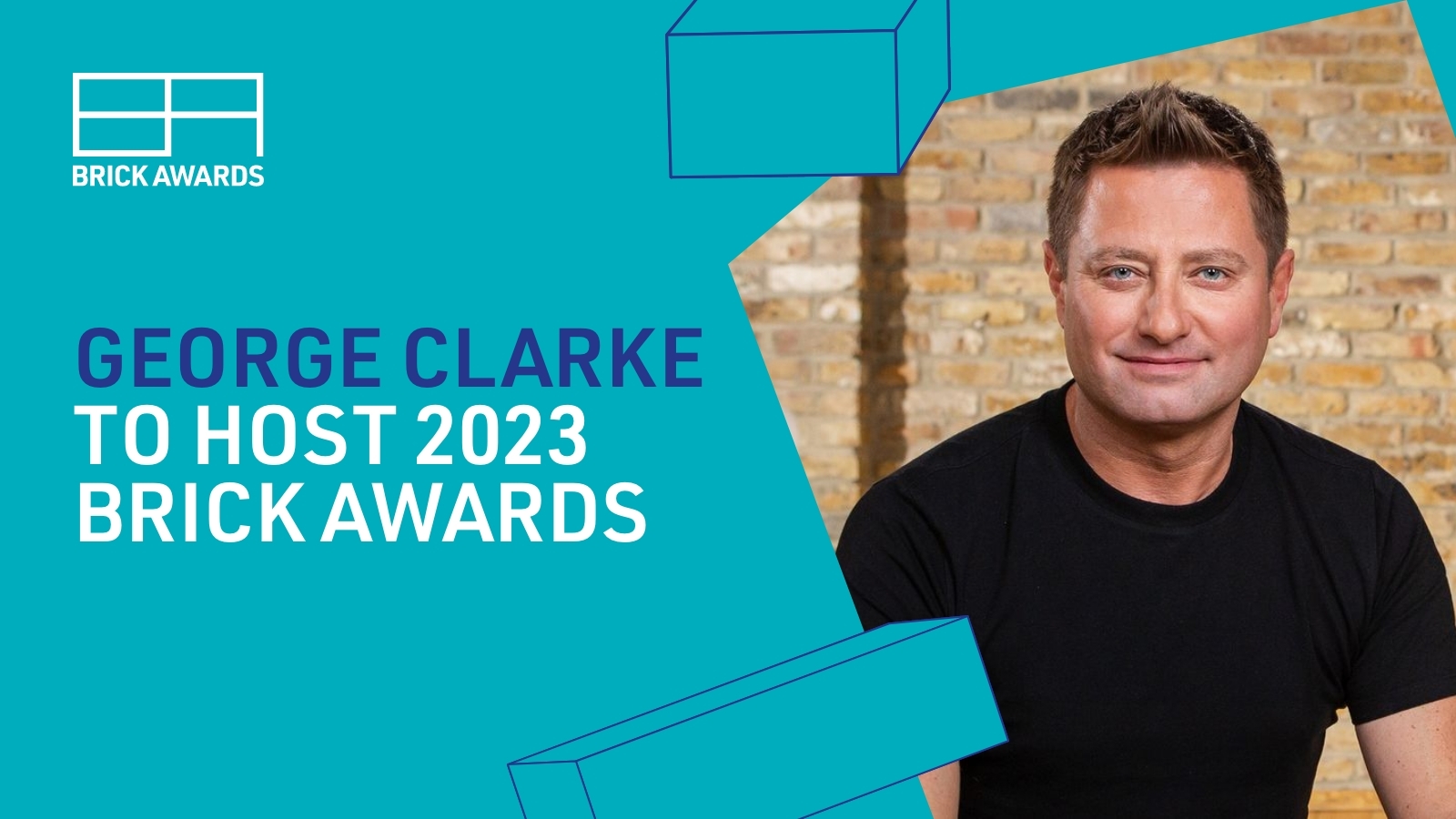 We are delighted to announce that the 2023 Brick Awards will be Hosted by George Clarke.
The 2023 Entries have now been Shortlisted and George is excited to be presenting the coveted Brick Awards trophies on the 8th of November, after the judges have made their final verdicts.
Architect, presenter, writer and lecturer, George's work has made a huge impact on the housing industry. Famed for the Channel 4 programmes: The Home Show, The Restoration Man and George Clarke's Amazing Spaces, the architect has become a household name. Using his position to incite social action, George is an ambassador for housing and homeless charities. George is has also become a leading voice for environmental issues, housing crisis and home design.
George Clarke is Channel 4's face of architecture. Architect, writer and lecturer, George is one of the most popular property TV presenters on British TV, fronting Build A New Life; The Home Show; Restoration Man and George Clarke's Amazing Spaces.
George set up his own practice, clarke:desai, with business partner Bobby Desai and built a superior reputation and a team full of talent and passion, with a portfolio including innovative residential, cultural and urban design projects internationally.
As his business began to win awards, George spread his knowledge through university teaching and research, which allowed him to discover and develop ingenious and completely unique types of architecture, designed to transform everyday lives. Moving in a different direction in 2011, he set up George Clarke + Partners, a firm which is also involved in renovation and refurbishment.
In 2004 he turned to TV, where he has made a name for himself as one of the most successful and popular presenters of the small screen. Outspoken and confident in his knowledge and beliefs, George regularly comments in the press about the UK's housing crisis and ways which is can be reduced, in the context of empty homes, and environmental awareness and strategic town planning.
Tickets are selling fast so don't miss the opportunity to join George at the Royal Lancaster Hotel on the 8th of November for the 2023 Brick Awards.