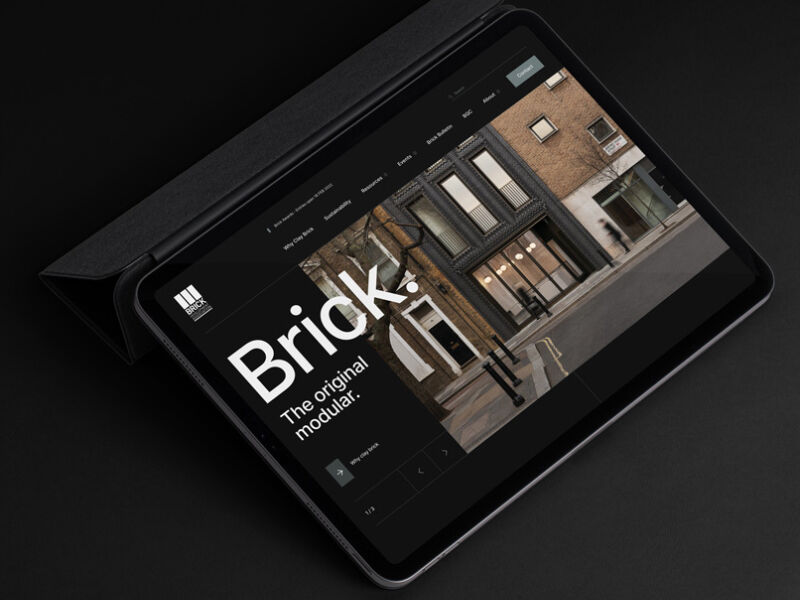 The Brick Development Association is thrilled to announce the launch of its new website www.brick.org.uk.
Featuring a modern and sleek design, the new website is designed to enhance visitor experience, making it easier for users to find the information they need and to stay connected with the Association and its activities. The new site provides easy access to the Association's portfolio of resources which includes a range of technical publications, design details and structural guides.
In addition, the new website includes a comprehensive events calendar showcasing upcoming Brick Work events and the Associations prestigious annual Brick Awards. Visitors can access a catalogue of technical advice, read the latest industry news, glean inspiration from case studies and subscribe to the popular Brick Bulletin publication.
The new website features:
Comprehensive Information: The site offers detailed information on the benefits of clay brick, from its durability and longevity to its energy efficiency and sustainability.
Technical Resources: A range of technical resources, including specifications, case studies, and design guides to help architects, engineers and builders specify and use clay bricks effectively.
News and Updates: The latest news and updates from the BDA and the wider industry keeping you informed on new developments and innovation.
Inspiration: Case studies showcase stunning examples of clay brick buildings from products supplied by our members.
"We are excited to launch our newly refreshed website, which reflects our commitment to promoting the benefits of clay bricks and pavers and ensuring that these products remain the material of choice in the UK's built environment," said Keith Aldis, CEO of The Brick Development Association. "We believe that the new site will make it easier for visitors to access our range of resources, stay informed about industry news and events, and connect with other professionals in the field."
To learn more about The Brick Development Association and its new website, visit www.brick.org.uk.