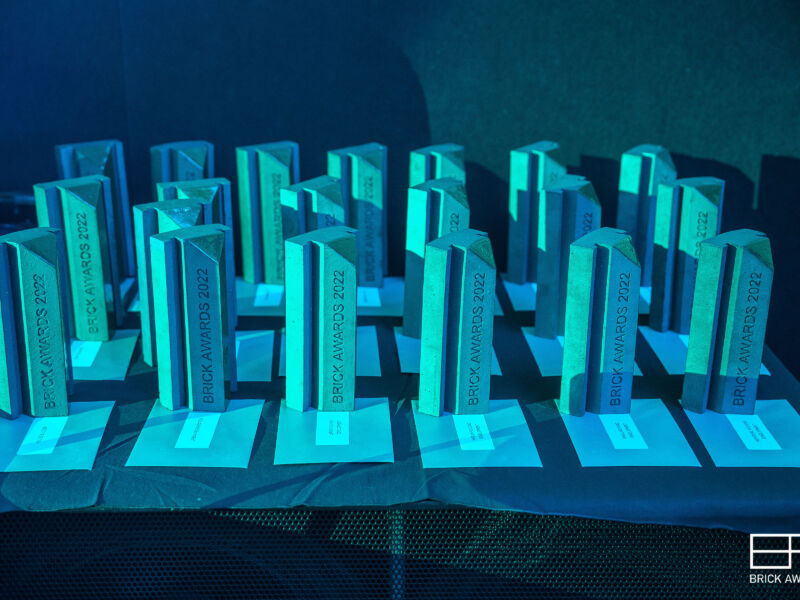 The shortlist for the annual Brick Development Association (BDA) Brick Awards, the Oscars of the brick industry, has been unveiled.
A number of stunning projects have been nominated in a range of highly competitive categories.
The winners will be announced at a glittering ceremony at the Royal Lancaster Hotel in Lancaster Gate, London on Wednesday November 8.
The ceremony will be hosted by popular TV personality and architect George Clarke, best known for his work on the Channel 4 programmes The Home Show, The Restoration Man, George Clarke's Old House New Home and George Clarke's Amazing Spaces.
The Brick Awards celebrate the very best clay brick architecture and designs in the global built environment. The awards have attracted entries from housebuilders, developers, architects, and contractors across 15 hotly contested categories including commercial, education, craftmanship and specialist brickwork contractor.
To find out more about the shortlisted categories and all the nominations, please visit www.brick.org.uk/brick-awards.
Keith Aldis, chief executive of the BDA, explained: "Our prestigious awards celebrate the world's greatest brick architecture and craftsmanship. Every year we welcome hundreds of projects, entered by the world's leading architects, specialist contractors and developers.
"17 categories are judged by an exceptionally credentialled panel, positioning the Brick Awards as one of the world's most reputable design and build competitions.
"This year the standard of entries was incredibly high, meaning that some exceptional projects did not even make the shortlist. The judging process was very difficult indeed. But the result is that we will be showcasing the very best of the clay brick industry at our awards ceremony on November 8. We can't wait."
He added: "We are especially pleased this year to welcome the accomplished and charismatic George Clarke as our host. George's presenting skills and his deep understanding and appreciation of the built environment is a tremendous combination."
Last year, the Supreme Winner of the Brick Awards was the extension to Radley College Chapel, near Oxford, designed by Purcell Architects with bricks supplied by Northcot. The project also won the Contractors Choice Award and the Craftsmanship Award.
Other winners included: Sustainability Award – Commercial: The Department Store Studios, London; Sustainability Award – Residential: Barratt Zed House, Manchester; and Architects Choice Award: Woodmore Mews, London.
To find out more about the awards night and how you can buy tickets, click here or email georgespreckley@brick.org.uk.