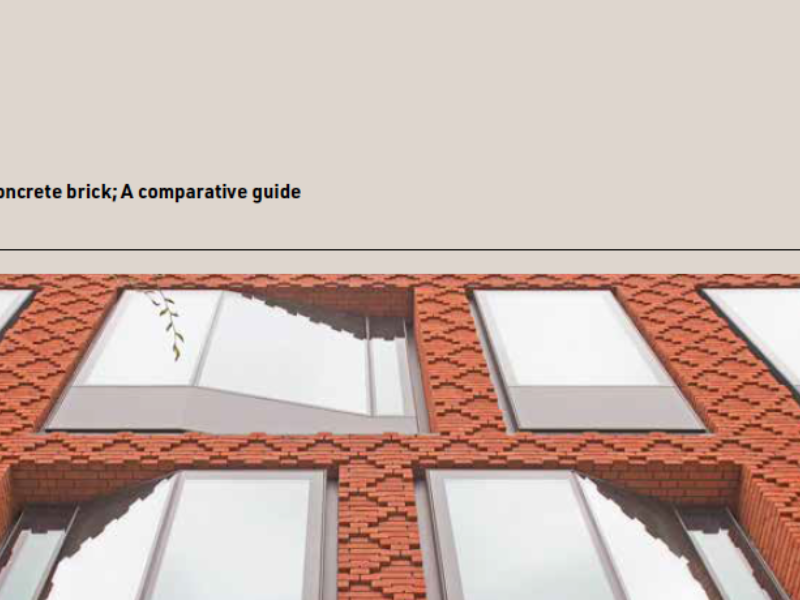 The BDA have updated many of its in house technical guides and have also produced a new 'Comparative Guide' to help architects understand many of the differences between concrete and clay bricks. The BDA's Clay -v- Concrete Brick Comparative Guide is now available by clicking HERE 
Keith Aldis, the chief executive of the BDA, explained that the aim of the guide was to demolish the myth that "a brick is just a brick and that all bricks are just the same". He said:
"This is absolutely not so. Bricks come in all manner of shapes, sizes, colours and density. They are designed to perform differing functions, from providing a material that looks beautiful to offering hard-wearing and even flood resistant cladding & paving. The humble clay brick is the most beautiful of materials for external walls on a home, office or industrial building. There's nothing quite like it. But, because of the clay's bricks popularity, beauty and proven performance, we are increasingly seeing a number of imitation products coming into the market, including vinyl brick-like coverings, plastic cladding boards pre-shaped like bricks, and of course the so-called concrete 'brick'."
The thrust of the Guide is to provide further information for those wishing to use a truly sustainable product such as clay brick and to explain why concrete bricks, like other imitations, were not the panacea for reducing carbon.