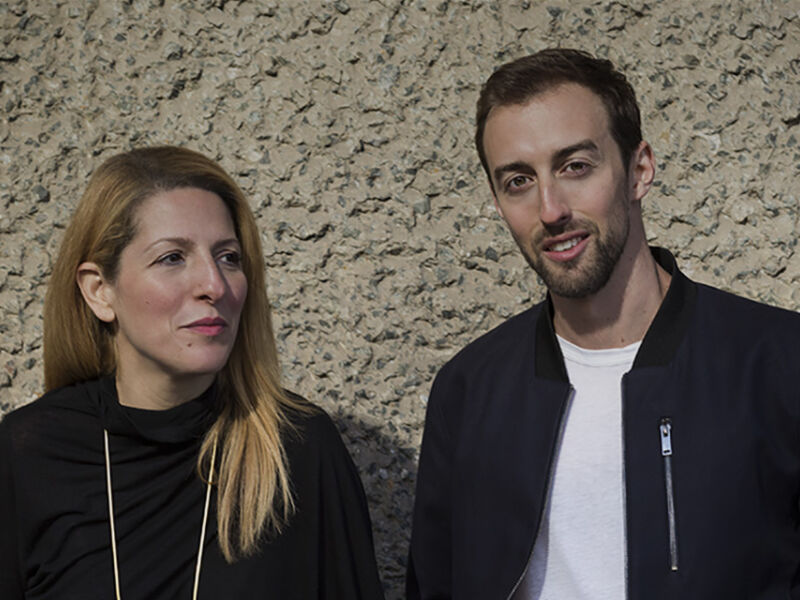 As part of the first ever Brick Works event in Cambridge on Wednesday 16th October, we are delighted to welcome Katerina Dionysopoulou and Billy Mavropoulos, co-founders & directors of Bureau de Change and architects behind the innovative project, The Interlock.
An impressively intricate project, the façade of The Interlock consists of 5,000 bespoke bricks and embraces the street's piecemeal aesthetic, with the design aiming to challenge the definition of craftmanship in our contemporary setting. The bricks are arranged in a jigsaw way in which they respond to the window openings, the ground and top floor conditions, the corners and columns offering different arrangements for each condition, creating an entirely unique and varied façade.
Katerina Dionysopoulou
Having started off her architectural career in Thessaloniki, Greece, Katerina moved back to London where she had completed an MA in Architecture at UCL. Prior to founding Bureau de Change, Katerina worked for Foster + Partners before moving to Heatherwick Studio, where she led the team designing the UK Pavilion at the Shanghai Expo, winning the coveted Lubetkin Prize. She later worked alongside Danny Boyle as the project leader for the iconic Olympic Cauldron for London 2012.
Now with over 15 years of experience under her belt, Katerina is a well esteemed and sought-after architect. She is a visiting lecturer at Harvard University and an ongoing critic at the Architectural Association and Kent School of Architecture.
Billy Mavropoulos
Billy started off his training at Foster + Partners, where he and Katerina spent a year work together. After Foster + Partners he gained an MA in Architecture at the Royal College of Art. Billy went on to work as an independent design consultant on projects for the Tate Modern, Tate Britain and Selfridges before forming Bureau de Change with Katerina.
Having worked on several projects across the globe, including residential, commercial and refurbishment projects, Billy is now one of the leading voices in London's architectural scene. He is an ongoing critic at the Royal College of Art, Westminster and Canterbury and has also appeared in Wallpaper magazine's generation issue as a designer who will change the face of design within the next 30 years.
Hosted by the University of Cambridge at The Old Hall, Queens' College, there will also be talks from one of the world's leading authorities on the history of clay brick, Dr James W.P. Campbell and guests will also hear from award-winning architect, ceramist artist and designer, Maria Gasparian.