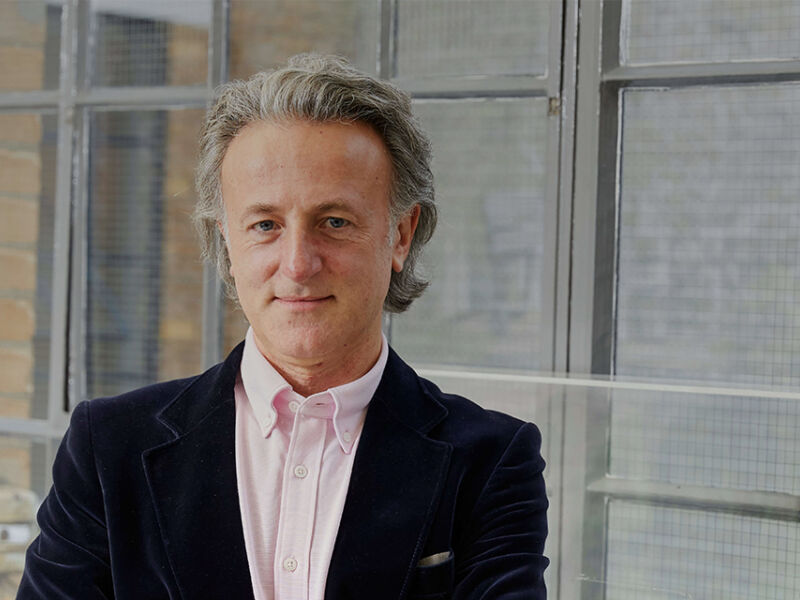 Marco Montariello, Associate Partner at Fletcher Priest Architects, will present at the forthcoming Brick Works event on Thursday 23rd May in Fitzrovia, London.
Fletcher Priest Architects is a studio of architects, urban designers and interior designers with a broad range of experience at every scale from the design of interiors to the masterplanning of towns and cities. Based in London, it's present also in Köln and Riga.

The evening event, hosted at their premises, will provide in-depth, contemporary case studies on some of the most notable clay brick architecture in the UK's built environment.
Marco completed his Masters with first class honours from the University of Architecture Federico II in Naples, Italy, with a dissertation prepared at the University RWTH Aachen, Lehrstuhl für Stadtbereichsplanung, led by Volkwin Marg in Germany.
He has led large scale mixed use commercial and residential projects in the UK and throughout Europe. Marco is Lead Architect for Fletcher Priest's Knightsbridge project and RIBA 2019 shortlisted Buckingham Green. He was also the Lead Executive Architect for Renzo Piano's first major building in London, Central Saint Giles.
With a degree in fine arts and a passion for arts and science as expressions of deeper human values, Marco revels in the tradition of the Renaissance Masters of his native Italy. For Marco, design is about the delight of solving problems and finding that precise balance of function and aesthetics. His design principles promote the search of new architectural dimensions, habitability and sustainable progress.
Marco has lectured on Architecture and the industry at the Politecnico di Milano, the Universita' di Bologna and the Design Museum in London.
Buckingham Green is a trio of buildings that has remodelled a piece of quintessential London at St James' Park, near Buckingham Palace. The project transforms a dated 1970s office tower into 65 contemporary residences, workspace and retail, with two new office buildings linked by generous, step-free public realm.
To attend the Brick Works event and benefit from the professional insight of Marco Montariello, as well as key speakers Joanna Sutherland from Haworth Tompkins, and Andrea Boito from Hopkins Architects, book your tickets today.
Early bird ticket prices end on Friday 10th May.
If you would prefer to be invoiced in advance please email your booking request to matildemenegotto@brick.org.uk