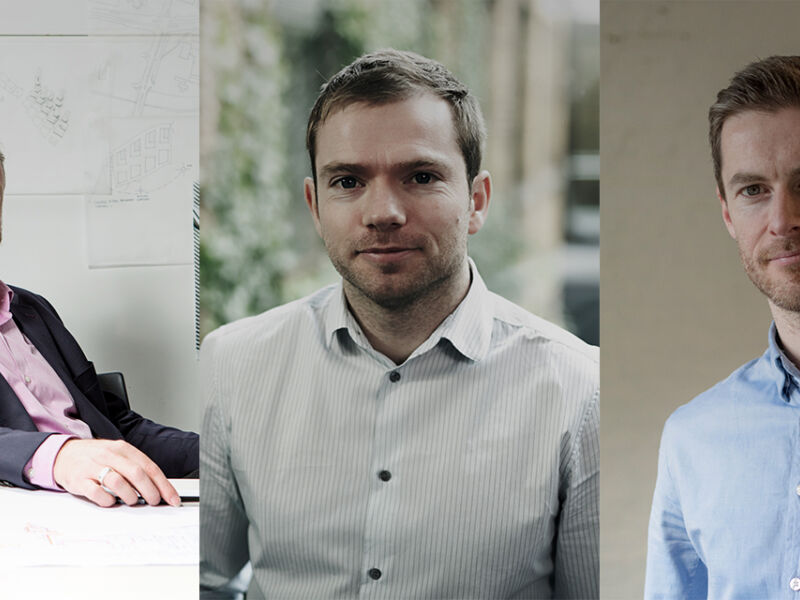 Dan Burr, Partner at London-based Sheppard Robson, together with Nick Hacking, Associate Partner, and Tom Kyle, Associate, will present at the forthcoming Brick Works event on Thursday 21st March in Camden Town, London.
Sheppard Robson is a well established, award-winning practices with a 80-year history in architecture, interior design and masterplanning. The evening event, hosted at their premises, will provide in-depth, contemporary case studies on some of the most notable clay brick architecture in the UK's built environment.
Dan Burr
As well as leading the practice's hotel work, Dan has led the design of a number of complex, high profile mixed-use projects. He worked on Fitzroy Place, a major urban renewal scheme in London comprising office, retail, residential and public realm.
Over the course of his career Dan has tackled a diverse range of challenging projects, from residential to masterplanning, transportation and bridge design. He won the RIBA President's Medal in 1989 and in 2008 was included on the Evening Standard's 'Influentials' list, as one of only five architectural designers among the 1,000 most influential people in London.
 
Nick Hacking
With strong design and technical skills Nick has been instrumental in developing Sheppard Robson's portfolio of mixed-use and residential schemes; in particular he has led and completed a number of significant projects, including the Ebury Centre, Barts Square and Fitzroy Place.
Nick is passionate about the positive social influence of good urban design and the use of innovation to raise the quality of construction. Aside from providing design expertise on projects Nick now leads research and development focused on the design of housing for Sheppard Robson.
Dan and Nick will present Fitzroy Place, a rare opportunity to redefine an urban block in the heart of London's West End.
Tom Kyle
Tom has led numerous key residential and mixed-use projects at Sheppard Robson including Camden Courtyards, the Stephenson Street regeneration masterplan for Berkeley Homes, 399 Edgware Road for Development Securities; and also led the planning team for the 245 Hammersmith Road office and retail project for Legal & General. In addition, he has had key roles on several other high profile projects such as Barking Riverside, Fitzroy Place and King Street Regeneration, Hammersmith.
Tom has particular experience in sustainable design and leads the SR Sustainability Group.
Tom will present Camden Courtyards, a fully residential scheme on a prominent site in Camden Town.
To attend the Brick Works event and benefit from the professional insight of Dan Burr, Nick Hacking, Tom Kyle, as well as key speakers Jordan Perlman, Co-Director of Newground Architects, and Paul Jolly, Associate Director of Dixon Jones, book your tickets today.
Early bird ticket prices end on Friday 8th March.
If you would prefer to be invoiced in advance please email your booking request to matildemenegotto@brick.org.uk