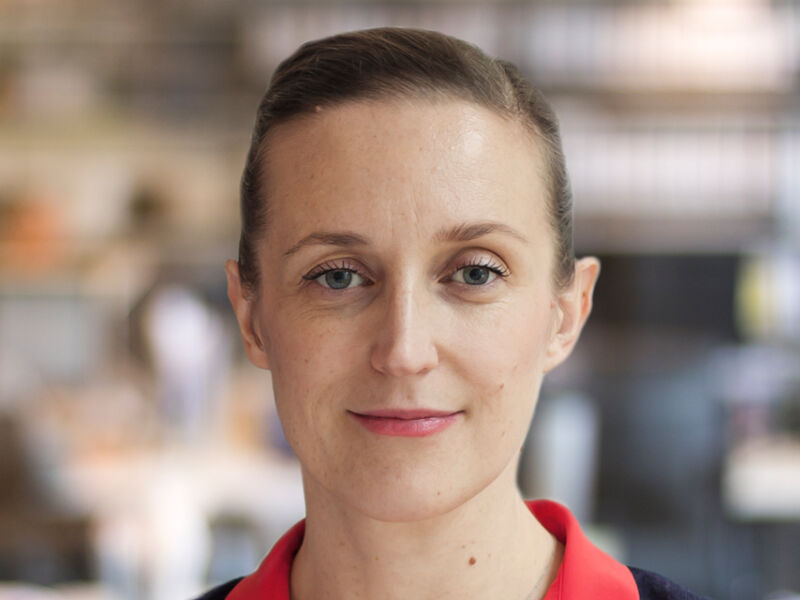 'The brick is one of the most ancient and simple of building materials yet it gives birth to infinite form, texture and colour in architecture. I am excited to see what innovation and craftsmanship will be revealed this year' - Jelena Cousins
Jelena Cousins came to London to complete her studies at the Bartlett School of Architecture after reading architecture at the University of IUAV in Venice, Italy.
She has worked for a number of high profile practices including Wilkinson Eyre and Hawkins Brown where she was project architect in a variety of different sectors including office fit-out, education and high-end residential. In 2006, Jelena formed Cousins Architects which specialized in domestic refurbishment before merging with her husband Ben in 2012 to form Cousins & Cousins.
Cousins & Cousins is an award winning London based practice working across the residential, commercial, mixed use, public art and cultural sectors. Their residential projects span one-off houses in the prime and super prime sectors as well as several multi-unit schemes. Working with developers, investors, and private end-users, their process is iterative and collaborative through all project stages from site appraisal, project completion, and post completion evaluation.
Winner of Interior Architect of the Year 2017 and finalist in the AJ Retrofit Awards 2017, Cousins & Cousins also has extensive experience in delivering commercial retrofit, new-build and interior projects, and specialise in working within challenging and constrained sites; radically adapting spaces for contemporary situations.
We are delighted to have Jelena on this year's Brick Awards judging panel, with her keen eye for innovation in residential space and experience in refurbishment. She brings with her a wealth of invaluable knowledge and experience to the panel.