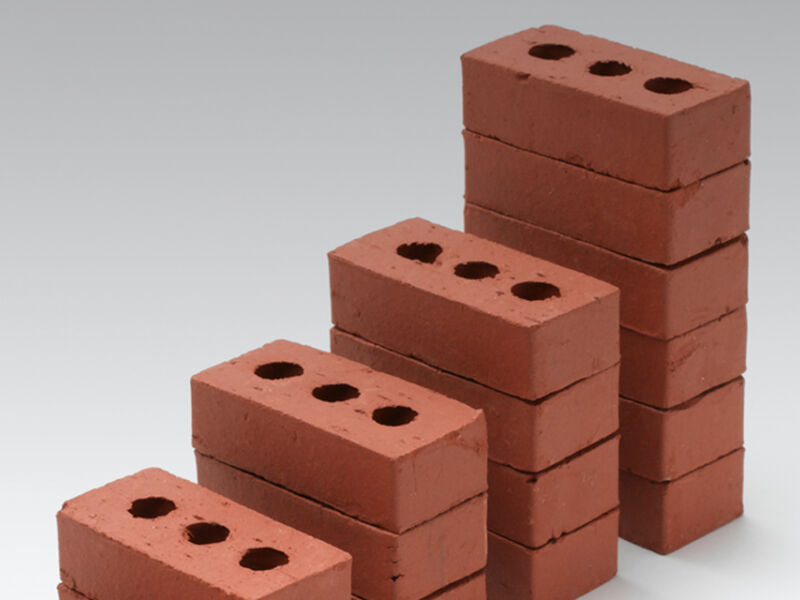 The number of bricks manufactured in the UK rose by a healthy 10% compared to January 2017, according to ONS figures released on 7 March.
This shows UK manufacturers continuing to increase production numbers, building on the 10-year high of 2 billion bricks that was recorded for 2017.
Deliveries also showed an increase, with the year-on-year comparison showing a 9.3% rise over the last twelve months. To put this in context, NHBC figures showed a 5% rise in the number of new houses completed in 2017 over the previous year – suggesting that rising brick production is more than keeping pace with increases in housebuilding.
Supply chain issues, focused mainly on the complexities surrounding the huge variety of brick product types under production, lead to pinch points in the availability of some types of brick in some areas. Historically an industry that has had to rely on significant stock building to meet the demand for a wide range of brick types, manufacturers have responded to market demands with significant investment in new production capacity. Two major manufacturers – Ibstock and Forterra – confirmed this week their timetable for bringing new capacity on line.
"This figure shows the resilience and commitment of UK brick manufacturers" summarises BDA's Tom Farmer.
"Our manufacturers have increased their production and we see the sector investing for further increases in brick numbers over the next year. Our manufacturers predict that demand from the housebuilding sector in particular will remain strong and are planning accordingly."