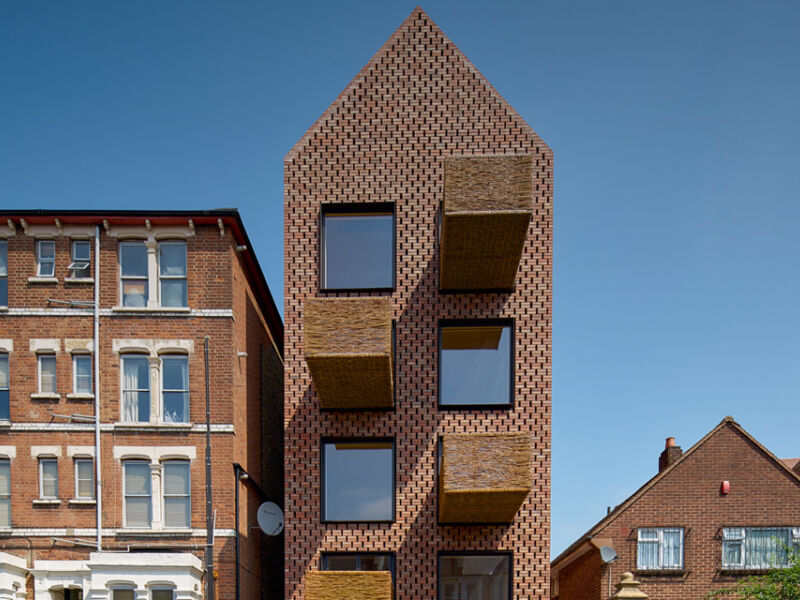 Brick Awards category winner for Small Housing Development, Barrett's Grove (London), was also commended by judges for its innovative use of brick and clay products. View the Winners' Gallery here
The development is innovative in its use of brickwork and its material expression. The architects have worked hard to avoid the ubiquitous use of stretcher bond and deliberately expressed the skin as a non load-bearing element, making use of wide and regular joints, further expressing this contemporary application.
The level of creative design thought and understanding of the construction process and cost is second-to-none and illustrative of an architect acutely aware of the wider construction/development profession.
The site potential has been well realised and the building's form well justified in the context. The choice of brick and the blend/perforated technique work well across wall and roof and add just enough variation to the façade.
The quality of the brickwork is very good, with the simplicity of the end result belying the level of experience and careful design thought that have gone into it. The choice of brick, the use of perforation and the highly innovative expression of the external skin all combine well to create a building which is far greater than the sum of its parts.
ECORE acted as the brickwork contractor using Birtley Old English Buff bricks by Ibstock.