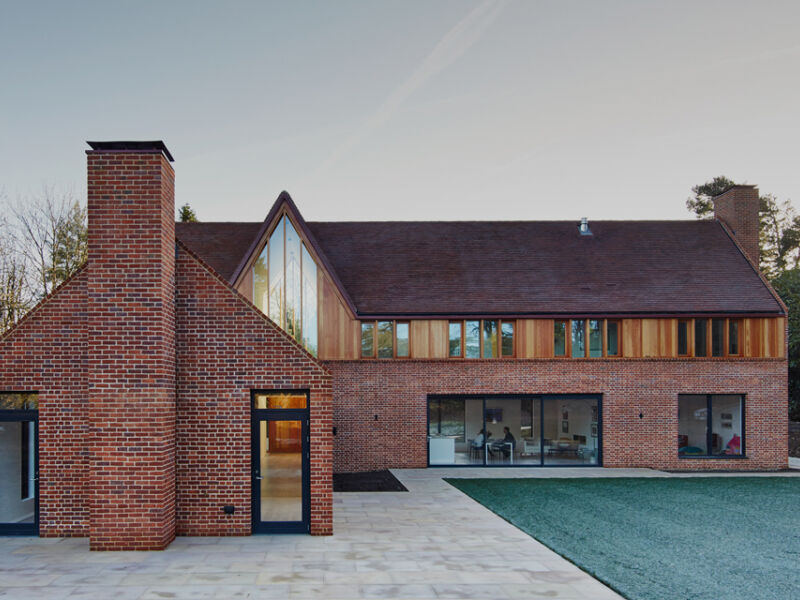 Pennycroft (Buckinghamshire), recently named joint-winner of the Individual Housing Development category of the Brick Awards, was designed by Napier Clarke Architects. View the Winners' Gallery here
This is a building in which brick has been carefully chosen and thoughtfully detailed to respect the local character and produce a modern 'arts and crafts' building of real quality and interest. The emphasis put on craftsmanship shines through.
Replacing the former house, the new building's relocation further forward enhances the site, allowing for a more pleasing street aspect.
There is a distinctive brick colouration in Great Missenden and while the bricks are not matched to those existing, great care has been taken to provide the degree of subtle variation in the colouring.
The reinvention of the arts and crafts typology and the desire not just to meet the client's requirements but to provide an uncomplicated plan form has led to an original planning solution, which is much admired.
The client and her family are delighted with their new home, which they feel gives them all they wished for and has the flexibility to adapt in the future as the children grow.
CNR Carpentry and Brickwork acted as the brickwork contractor using a bespoke mix of Light, Red and Wycombe by Bovingdon.