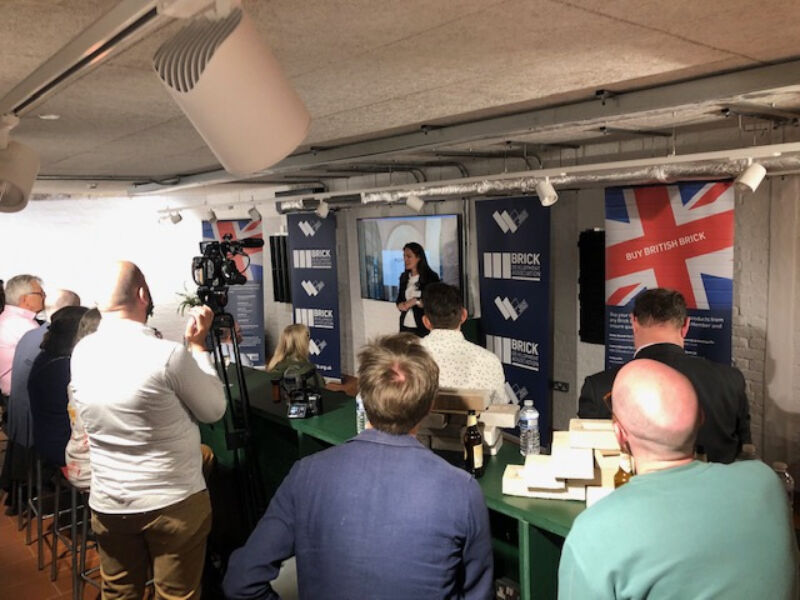 After a two year hiatus as a result of Covid, the BrickWorks series made a come back at EH Smith Design Centre. The evening featured three different highly informative presentations, all of which explored examples of contemporary brick architecture.
Like all BrickWorks evenings the occasion offorded guests the oppitunity to network with peers and discuss the projects at length whilst enjoying ice cold beverages and pizza.
Click HERE to view a video of the event.
The BDA are very grateful to our hosts EH Smith Design Centre for providing an ideal venue situated in the heart of London's architectural design district, which boasts more architects per square mile, than anywhere else on earth.
An inspirational design showroom with over 1000 brick types on display and a huge range of ceramic & terracotta rainscreen, masonry support, GRC, natural stone cladding and other facade materials was a unique setting for BrickWorks and big thasnks goes to EH Smith and the architects for making the evening a great success.