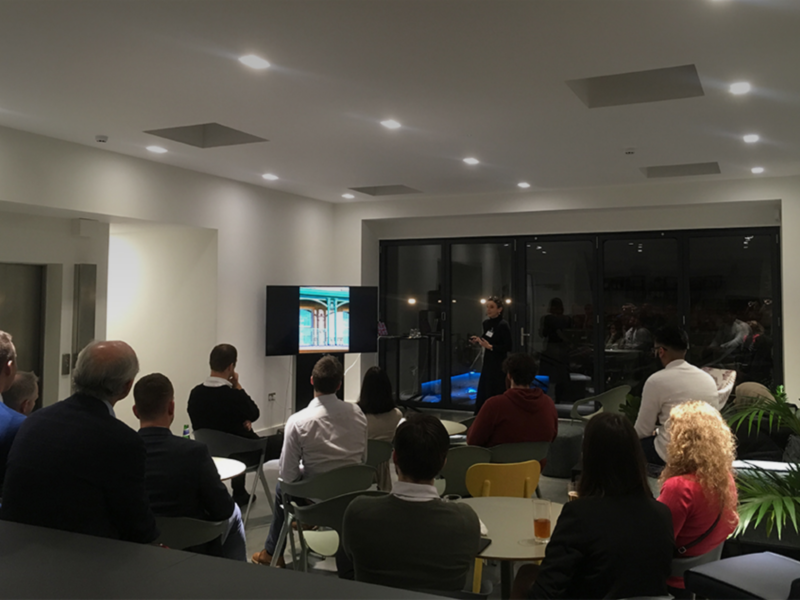 Following the success of the first Brick Works events in Birmingham last year, we are delighted to partner again with The Senator Group and delivered our next regional Brick Works event in Birmingham on Wednesday 27th November 2019, to present cutting-edge examples of contemporary brick architecture.
Hosted at the Sovereign Hall, Birmingham, the evening provided in-depth case studies presented by some of the most respected figures in the architectural community.
Joanna Wachowiak, Director of John Simpson Architects, will present the Defence National Rehabilitation Centre: shortlisted in this year's Brick Awards, this project, completed in 2018, is a perfect example of how close collaboration within a supply chain from design stages through construction can strengthen the scheme and create beautiful, durable buildings that employers, clients and workers will be proud of forever. Inspired by Gerald Grosvenor, 6th Duke of Westminster, The Defence National Rehabilitation Centre was a huge undertaking to produce a large scale medical facility to deal with injuries to British service men and women sustained in combat.
David Kirkland, Founding Principal of Kirkland Fraser Moor, will present Ten Oaks Farm: another shortlisted project in this year's Brick Awards, the project is an architecturally outstanding, environmentally low-impact home in the Chilterns, constructed from handmade woodfired clay bricks. The owner has a background in construction and industrial scale renewable energy and his vision and architectural brief were to construct a traditional country house, with exceptional architecture, whilst making the build and use of the house carbon neutral. The innovative design evolved from the response to these challenges.
This highly informative evening offers an opportunity to network with peers, consider contemporary application and to add clay brick to your calendar of continuing professional development (CPD), all in a relaxed atmosphere.