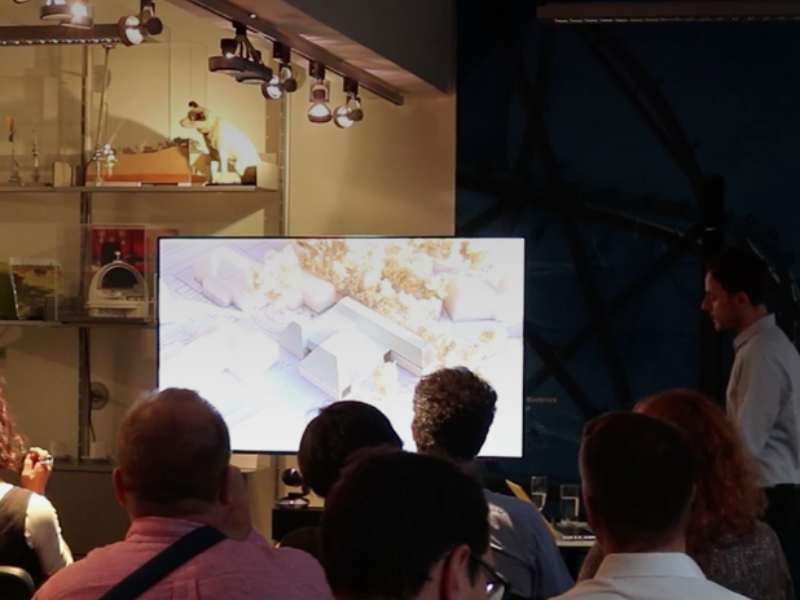 The third London event in our Brick Works 2019 series took place on Thursday 23rd May 2019 in Fitzrovia, showcasing through case studies the best of contemporary brick architecture.
The evening event, hosted by Fletcher Priest Architects, saw some of the most respected figures in the architectural community presenting their award-winning projects.
Fletcher Priest began with a Partner presentation on Buckingham Green: a remodelled piece of quintessential London with a fascinating mix of buildings and uses around new spaces that connect to the intricate network of streets around St James' Park. The scheme consists of a refurbished tower alongside two new buildings, comprising offices, retail and 65 apartments.
Joanna Sutherland, Design Director of Haworth Tompkins, then presented Silchester Housing. Winner of the Urban Regeneration category at the Brick Awards last year, the development is a legible, human-scaled urban block enclosing a shared garden, with residential accommodation, retail uses, and community facilities arranged around the perimeter, facing onto the surrounding streets.The scheme provides family homes for social rent alongside shared-ownership and apartments for sale.
Andrea Boito, Project Architect of Hopkins Architects, presented the New Music School at King's College School in Wimbledon. Emphasising the position music occupies in the life of the School, the new Music School consolidates music teaching, practice and performance spaces at the entrance to the school campus. Picking up on the school context and in particular the Great Hall, external walls are constructed from handmade brick and the roofs from handmade clay roof tiles, set in a pattern which expresses the triangulated structure of the Concert Hall and Rehearsal Room.
We thank everybody who attended the event.