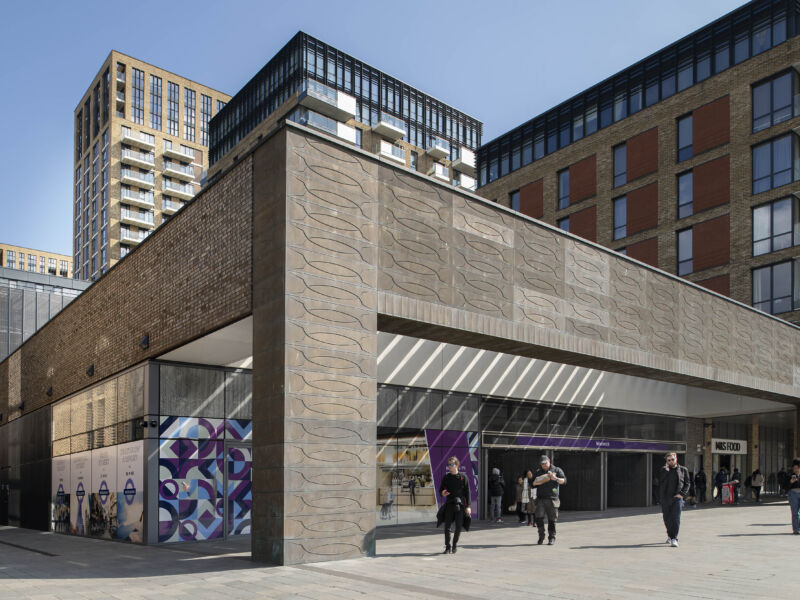 Inspired by the rich historical context of the location, Woolwich station occupies a central position within the Royal Arsenal masterplan, playing a vital role in revitalisation efforts. It supports the development of 3,750 new homes and facilitates the creation of new cultural, heritage, commercial, and leisure areas. As one of the ten new stations on London's Elizabeth Line, Woolwich station spans 256 meters and consists of two above-ground structures connected by an underground platform.
Woolwich station is a complex and multidisciplinary undertaking that required innovative design solutions to fulfil the ambitious vision of the client. The project involved numerous stakeholders, including Crossrail, Berkeley Homes, the Royal Borough of Greenwich, Transport for London, Rail for London, CABE, Historic England, local communities, and schools.
With a rich military history, the site was once the largest armaments manufacturer during World War I. The design of the station needed to respectfully acknowledge this heritage while establishing its own civic presence. Special attention was given to the surrounding developments situated above the platform and adjacent to the above-ground structures. Successful integration of the station into the Royal Arsenal masterplan was a crucial aspect of the project.
To pay homage to the deep bronzes used internally and the local vernacular, Florens Castor Bricks were selected. The brown tones, accented by white highlights, imbue the station with a sense of distinguished warmth that complements the regal purples and whites utilised throughout the entire project.