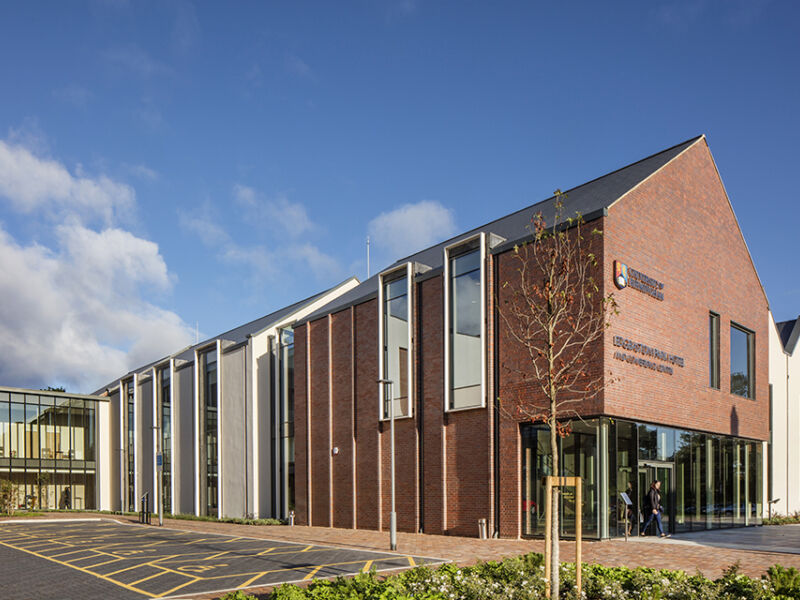 The University of Birmingham's new 172-bedroomed hotel and Conference Centre comprises a complex site within the Edgbaston conservation area. Designed by Glancy Nicholls', Beth Cooper, this new development sits on the University's leafy campus in Edgbaston.
In addition to the new-build hotel and conference centre, the project included the refurbishment and extension of Hornton Grange, and the refurbishment of Garth House, a Grade 11* Arts and Crafts house by William Bidlake.
A multi drag-faced brick produced by Forterra was used for both the build and extension, providing a base to pull together the existing, mixed palette of the historic buildings, thereby allowing the new hotel and conference centre to sit more comfortably within its historic context.
The brick was used alongside cast GRC, perforated panels, copper cladding and slate tiles; the more modern materials were adjusted and modified to give each building its own sense of identity and style.
The brick was laid predominantly in standard stretcher bond, with English bond used around the main entrance, and a snapped header to avoid weight issues. On the conference centre, the bricks were also used to construct stack bonded fins to create a sense of height and texture along the facade.
The building blends beautifully with the original historic building located closely adding a modern twist to enhance the experience of those visiting.