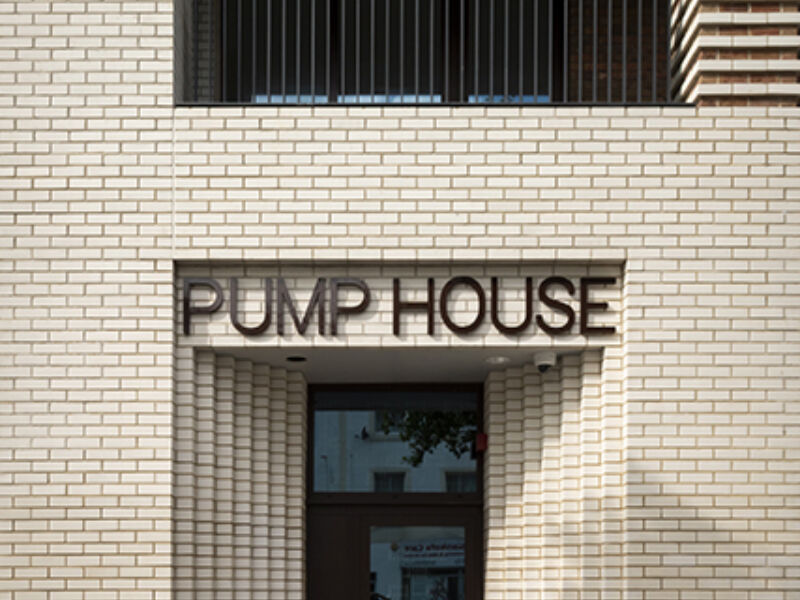 Pump House reinvigorates a prominent corner plot in the centre of South Norwood by creating 14 new homes and a new library two minutes' walk from Norwood Junction Station. The site had previously been used as a surface level car park and had been vacant for nearly 30 years.
It is the first residential scheme completed by Common Ground Architecture and is part of the Brick By Brick's Smaller Sites Programme, an initiative set up in 2016 to accelerate housing delivery in Croydon.
Pump House was a test bed for ideas that were developed at the same time as leading the collegiate delivery programme with seven other practices. With really tough budgets, the programme is greater than the sum of its parts; we found opportunities for standardisation and economies of scale in the parts no one sees, allowing us to exceed quality expectations in this public housing programme.
The project exemplifies what we set out to achieve; characterful and robust homes that people will be proud of for generations to come. Conceived as two interlocking forms, the symmetrical white façade references the former Art Deco cinema that once stood on the site next door.
The recessed red brick detail by Wienerberger in the white brick by Ibstock, creates a bold motif that references the geometric fenestration patterns in the old Odeon. The red brick element that wraps the corner is more humble in nature and makes reference to the Victorian context.