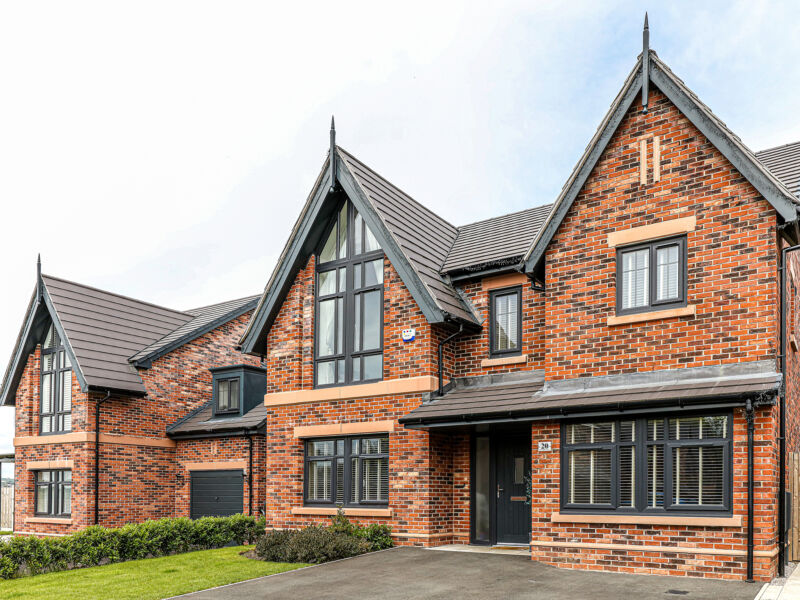 This boutique new build development from Manchester-based developer Cube Homes comprises of 14 large family homes with outstanding views overlooking Holcombe Hill in a sought after location in Greater Manchester.
Nestled within semi-rural surroundings, the four- and five-bedroom detached properties feature floor to ceiling windows and vaulted ceilings and have been built in Ibstock's Ivanhoe Westminster – a red, light textured brick commonly chosen for its aesthetic qualities.
This exclusive development, a winner at this year's North West Insider Residential Property Awards, was one of Cube Homes' fastest selling developments when it hit the market in 2021, with 10 of its 14 properties sold within the first 10 days of release.
Among the development are four house types, Dalton, Henley, Richmond and Devonshire. Each property benefits from enclosed gardens, with many having elevated views over the surrounding area and the hills beyond.