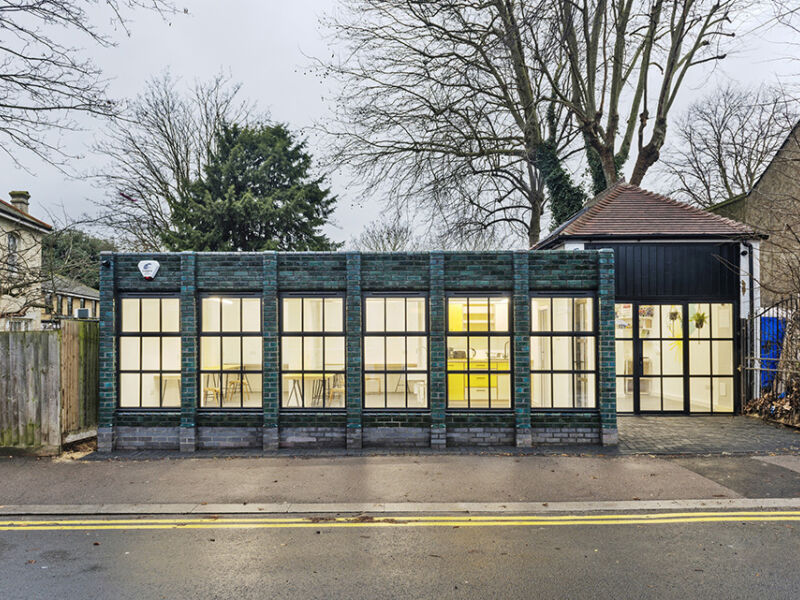 A very cute project, this wonderful piece of work by BAT Studio Architects was aimed at transforming what was a virtually dilapidated and run down set of garages, and replacing it with a new community hub and artist studios, creating a new frontage onto the street. The site is located within a conservation area in Walthamstow in north London.
BAT Studio's design takes cues from traditional glazed facades, such as those often found on old Victorian pubs and local amenities so as to differentiate this new creative workplace, amongst the mostly residential Victorian brick residential surroundings.
The striking facade of the building is made of deep green and teal glazed bricks, following the rhythm of the former garages with a series of piers and windows. The bullnose brick detailing creates a soft edge to the building, referencing the Victorian pub facades, whilst also delivering a contemporary feel to the building. Each brick was made meticulously by hand specifically for the project and fired in a traditional wood-fired kiln by HG Matthews.