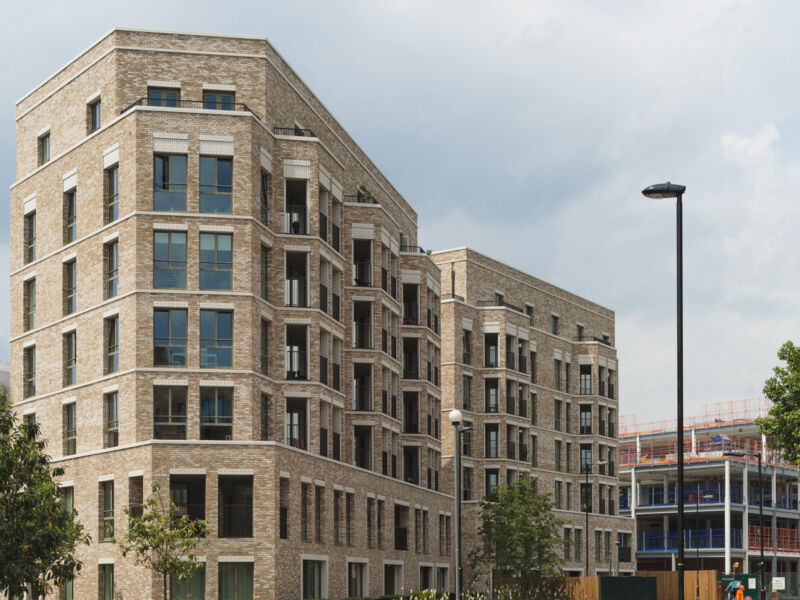 The title of Supreme Winner at this year's Brick Awards was awarded to Maccreanor Lavington's South Gardens, a Lendlease development, which also picked up the title of best Large Housing Development. Judges were almost unanimous in their decision to award South Gardens this accolade, praising the project for the way in which brick was used to make each block of the development unique. Particular notice was taken of a wide range of expressive detailing, which reinforces the sense of certainty and comfort synonymous with brick-built homes.
The project is the first phase of Elephant Park, a major regeneration project in Elephant and Castle that sees the demolition of the former Heygate Estate. The scale of this development is carefully broken down and knits in with the surrounding streets, some of which are low-rise. The level of refinement in the detailed execution of the facades, coupled with the landscape treatment is exemplary. The choice of bricks is well made, with numerous types and colours providing interest throughout while linking in both with the existing surrounding Victorian context and that of the emerging redevelopment. The quality of the brickwork is exceptional on what must have been a difficult project, given the variety of detail within the elevational design. The result is a high quality finish throughout and a calming and well landscaped environment in which to live. Superb quality.
Watch the video interview on this page to hear first-hand, Maccreanor Lavington's Founding Director, Gerard Maccreanor, describe the project.
Brick: Ibstock's White Engobe with Engles Baksteen Mystique; Michelmersh's Freshfield Lane Lindfield, Lights, Darks and Firsts; Wienerberger's Terca Black Glazed
Brickwork Contractor: Lee Marley Brickwork Ltd