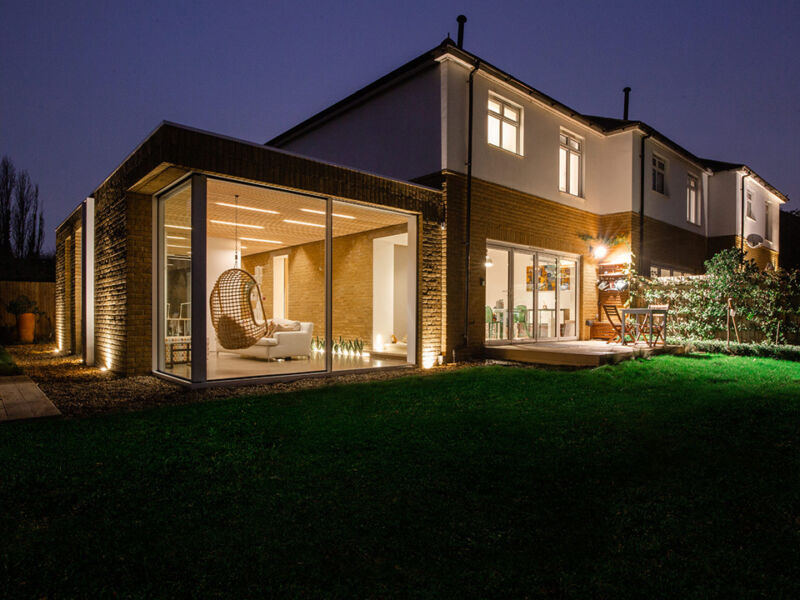 P+P Architects' single-storey house extension in south-west London is a lesson in materiality and subtle detailing. The existing end-of-terrace house comprises yellow London stock brick cladding on the ground floor with white render above. Following planning consultations, the architect decided to adopt a mimetic approach, using the same Wienerberger, Smeed Dean, London Stock brick for the new extension, combined with a functional, contemporary design aesthetic.
Clean architectural forms, together with slightly recessed mortar joints, highlight the texture of the brick and the different bonds employed. The new structure is set back 102.5mm from the rear and front elevations, deferring to the host building, while also following the existing brick module which determines the overall size of the envelope. Full-height windows and sliding doors incorporating soldier-brick lintels maximise daylighting and views out.
Inside, the existing external brick wall is incorporated into the open-plan living space, providing colour and texture. This element is augmented by a pebbled strip planted with Aloes and snake plants, which are known for their beneficial air purifying qualities. The brick wall is further complemented by a polished concrete floor and timber slatted ceiling.