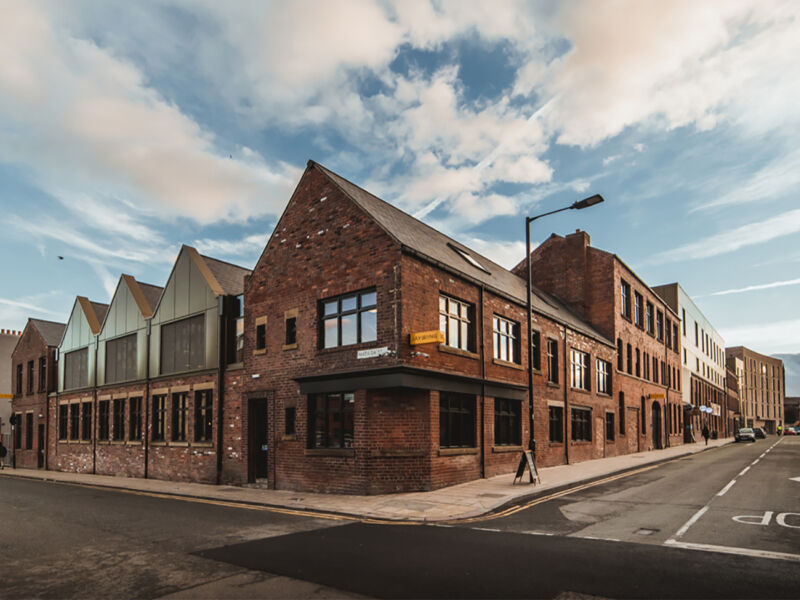 Providing a gateway to Sheffield's Cultural Industries Quarter, Alsop Fields is a major mixed-use development designed by Cartwright Pickard. The brief was to repurpose a series of disused industrial buildings, as well as provide a new 162 study-bedroom student housing scheme and public realm.
Conceived as a courtyard development that re-establishes the area's historic urban grain, the two-phase project includes the sensitive conversion of Albert Works, Speedwell Works and 77 Sidney Street into offices. Reinstated courtyards provide external breakout spaces for office workers, and a new walkway on the adjacent Porter Brook improves connectivity to the city centre.
A combination of buff and red brick together with bronze aluminium cladding was specified for the new-build elements to break down their massing and complement the area's industrial heritage. Metal window screens are intended to evoke the texture of files and rasps, which were manufactured on the site historically.
Known locally as 'Sheffield's Flat Iron', the new-build student accommodation building replaces a former nightclub. The tightly curved facade is achieved using standard headers rather than special bricks. Deep reveals, soldier courses and 'bricked-up' windows at the top of the building add visual interest and surface articulation.
The practice says that it took an envelope-first approach to the new-build elements, including reveal depths, insulation performance, low-maintenance materials and solar shading. Where viable, thermal upgrades to the existing buildings have also been made, as well as green and brown roofs added to enhance bio-diversity and water retention. Below ground attenuation tanks relieve pressure from the adjacent Porter Brook.