Medium Housing Development
Sanctum St. John's Wood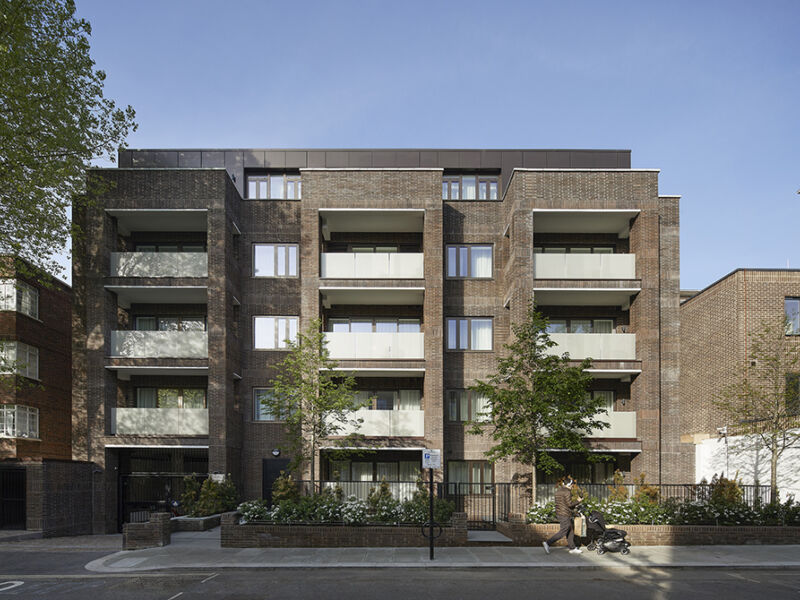 Details
Brick Manufacturer: Michelmersh PLC
Architect: Alan Power Architects Ltd
Brickwork Contractor: Mega Brickwork Ltd
About the project
Alan Power Architects Ltd were appointed by Roxburg Overseas Ltd to redevelop their site at Wellington Road, St John's Wood in London. The brief was to demolish the existing serviced office building and redevelop the site for residential use with 36 apartments over six floors, including a lower ground floor with basement car parking, to create a high-quality flagship building for the client's portfolio of serviced apartments in London. The site has a double aspect, facing onto Wellington Road on the south-west side, and Cochrane Street on the north-east side.
The site is situated close to the Metropolitan Line and Jubilee line tube tunnels which run directly below Wellington Road, and presented some technical and construction challenges.
The development has a mix of apartments sizes and where possible they have access to external amenity space, in the form of balconies and loggias.