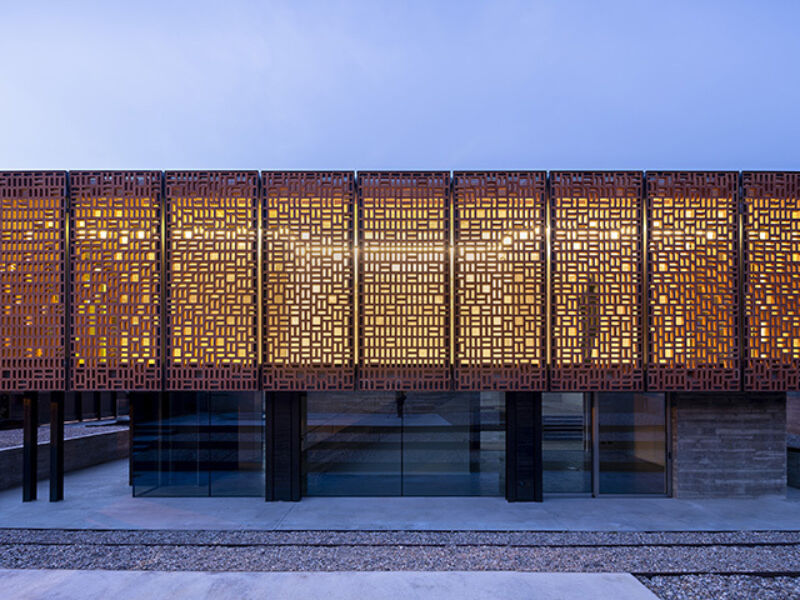 Details
Project Country: Spain
Architect: MUKAarquitectura SLP (Moises Royo & Jesus Bermejo)
Brickwork Contractor: Ceramica La Escandella
About the project
Ceramic, in Lantern House, features both a shelter character and a filter for the privacy of its users. The presence of this material in the residential area and the need of use of a traditional material to proof how domestic spaces could be were the two constraints that determined the use of a radical brick box to solve the residential requirements for the members of the family.
Looking for a new reading of what "essential" means in domestic spaces, a house is always an opportunity for having alternative considerations of lifestyle that will fit in current ways of living. The house was the first construction for human being after the caves. Clay together with fire created a basic ceramic material to build first homes. These basic and primitive aspects around the concept of the house were taking into consideration while designing this project.
The ground level, surrounded by glass, is excavated from the main level of the plot to both get more privacy from neighbours and merge outdoor with indoor areas. In contrast, the ceramic-curtain box specially designed and patented for this unique project strength the value of the ceramic to its maximum meaning since there are not cement joints between them. This special construction detail makes a multisensorial shade inside the house that creates a singular atmosphere. Besides, the way the light hits the bricks in different sides of the ceramic box offers multiple tones, material perceptions and textures that change along the day. As a high-tech system, the ceramic cladding works like a curtain that filters not only the light but also the many different grades of privacy.
The two worlds (ground floor - living or day area, and first floor  - night area, that have been created new functional relationships through the ceramic lattice. While during the day the ceramic curtain works as a sun protector enhancing a heavy perception of the box, at night the indoor light that is projected out of the clay box visualize the opposite effect: a light and porous box that "breathes" letting the air flow in and out.