Refurbishment
Battersea Power Station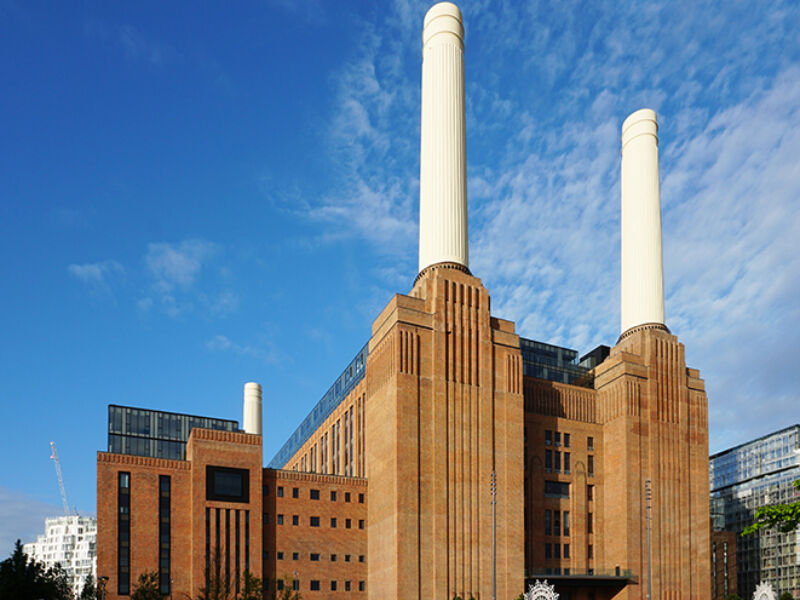 Details

Brick Manufacturers: Northcot Brick, Michelmersh Brick Holdings PLC

Architect: WilkinsonEyre, Purcell Architecture Ltd, Nansi Jones
Brickwork Contractor: Paye Stonework and Restoration
About the project
Battersea Power Station is one of the largest brick buildings ever built and a much-loved landmark of the London skyline. Designed in 1929 by Sir Giles Gilbert Scott, at its peak this 'temple of power' produced a fifth of London's electricity, including Buckingham Palace and the Houses of Parliament.
The coal fired power station was decommissioned in 1983 and remained a post-industrial ruin until 2012, when the site was purchased by a consortium of Malaysian investors and work commenced to regenerate the 42-acre site and restore the derelict Grade II* listed landmark.
Alongside the UK developer, Battersea Power Station Development Company (BPSDC), and its shareholders, the appointed lead architects on the Power Station, WilkinsonEyre Architects aimed to preserve all the scale and drama of the original Power Station, with its iconic chimneys and vast Turbine Halls, whilst creating a vibrant mixed-use retail and leisure destination with commercial space, new homes, offices and a chimney lift experience.

The Power Station was originally built in three phases between 1929 and 1955 using six million imperial-sized 'Golden Brown Pressed' bricks from a forgotten manufacturer. The brickwork in each phase had subtly different qualities, having progressively weathered, resulting in a wide variety of tones needing matching.
Conservation Advisers Purcell worked alongside WilkinsonEyre, with Paye Stonework and Restoration, on a programme of seamless repair to restore the integrity of the original elevations, a task requiring 1.75 million custom-blended bespoke bricks including 23 individual brick types in unique sizes.
Critical to this was architect David Hills' discovery of the original brick maker, Northwick Brick and Tile, now known as Northcot Brick, still working the same Jurassic Lias clay using the original 1920s clay preparation machinery.
Combining traditional handmaking and kiln-firing with sophisticated weathering techniques, Northcot created bricks of the correct size, colour, density, strength, and porosity, all hand-blended in precise ratios to duplicate the original colour palettes.
Repeated brick sampling over a two-year period ensured the right composition throughout.