Back to the 2023 Winners
Education
White House School
Sponsored by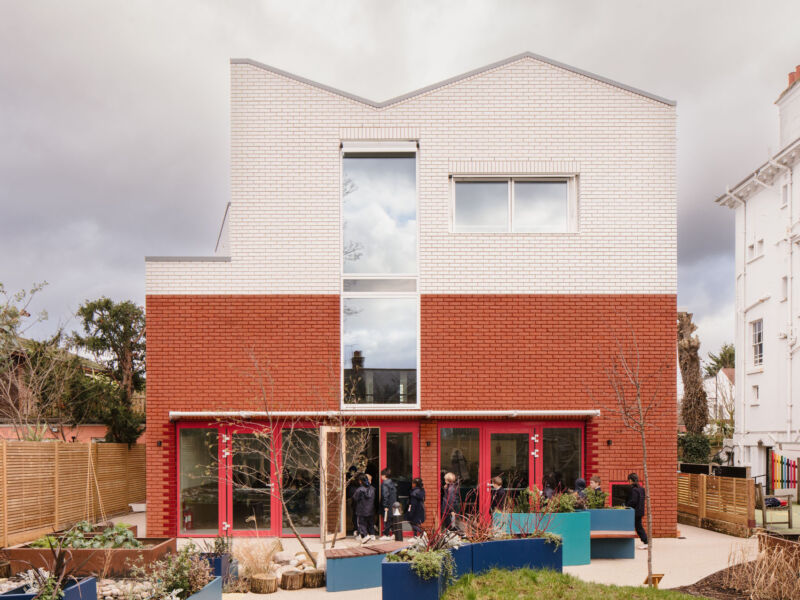 Details
Location: Clapham, London
Brick Manufacturer: Ibstock Brick Limited
Brick Name: Burgundy & White Glazed Brick

Architect: vPPR Architects
Contractor: KD Brickwork (UK) Limited


About the project
Judges Comment:
"A very neatly designed building that serves
to enhance its older (and varied) neighbours and in what is a wide street of mixed styles.
It is cleverly planned internally and externally."
vPPR Architects has completed a new early-years education building for the White House Preparatory School and Woodentops Kindergarten in Lambeth, South London. Located within a highly constrained site beside a Grade II Listed school building, it features a double-pitch roof and duo-tone brick design that responds to the surrounding context.
This two-and-a-half storey building includes an entrance area, hall, balcony, servery, office, four classrooms and associated sanitary provisions. The ground floor is clad in red brick and accommodates the large multi-purpose double-height hall that opens up to a wellness garden at the rear. Classrooms for focused, quiet learning are positioned on the upper level, clad in white glazed brick.
vPPR assisted the client in developing a small plot of land beside the existing school (its existing campus had already been extended to its limit), maximising its volume in a sensitive context using a split section.
The design intent was to create a building that responds to its context by referencing the local material palette and vernacular forms, which are largely 1930s houses with red brick and white render facades. The design also communicates play through a considered sequence of volumetric interiors, punctuated by playful window compositions.
Due to the sensitive location and massing requirements, the project uses brick in innovative ways. While textured red brick, enhanced by red mortar raked joints, is used to ground the building to the site – with a glazed burgundy brick framing the entrance door to signal arrival. The the white glazed brick above, which clads the upper portion of the building, allows the massing to disappear into the sky, visually reducing its presence, with a dynamic quality changing with the weather.
On the interior, the split-level section maximises the constrained site, by inserting a mezzanine level which accommodates a balcony viewing area overlooking the hall, a separate music room and additional storage space. Each interior space is generously proportioned, whether the double-height entrance and double height hall, or the classrooms with exposed soffits.
The various shapes and positions of windows have multiple functions- to frame the garden, bring light in, as well as offer a seat for pupils to take a rest. The brickwork is laid in soldier bond above all windows to give emphasis to the different-shaped openings.
The use of brickwork, which has been executed to a high quality is robust and low-maintenance, strongly contextual and also contributes to a playful façade that hints at the activities inside.
Sponsored by London Lintels Limited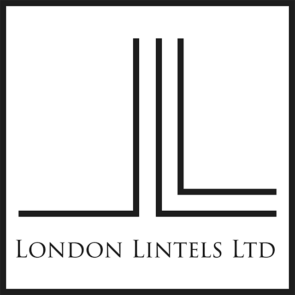 We are an independent merchant and distributor of lintels and brickwork associated products to the construction industry. Customer service and prompt delivery are our key performance drivers.