Back to the 2023 Shortlist
Worldwide
Pillows Hotel Maurits at the Park
Sponsored by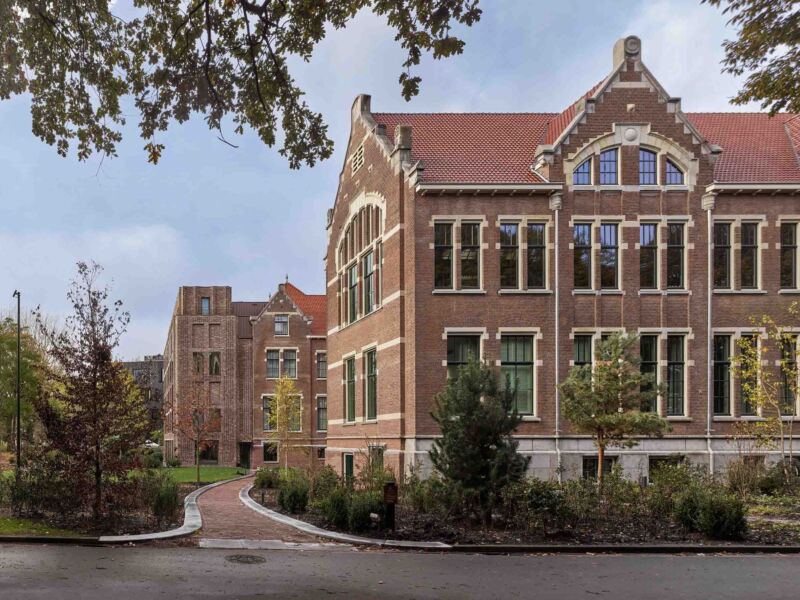 Details
Project Country: Amsterdam, Netherlands
Architect: Office Winhov
Contractor: Kondor Wessels
About the project
The project concerns the repurposing and expansion of a monumental brick university building designed by Jan B. Springer. The building is located on the edge of the vibrant Oosterpark in Amsterdam. The aim of this project was to transform a historically closed building into an accessible building that is connected and related to the park. The existing building has been expanded with a brick building that from a distance blends with the color and proportion of the historic building. However, on closer inspection the brick extension conveys a contemporary and decorative interpretation of the 19th-century use of brick.
The building type is a formal and self-contained three-wing building projecting into the park. In this former university building hygiene, research and education were significant activities. The hallway and stairs are finished with glazed and rounded bricks. The typical 19th-century shape, application and processing of these bricks are a source of inspiration for the design of the new extension. The brick extension is in keeping with the overall composition of the building but introduces a subtle shift in scale from three to five floors within the height of the original building.
Historical continuity was the leading principle in the choice of the brickwork . For the new building, a connection with the existing building is made by lining the brickwork, at first sight avoiding a contrast between the old and the new. The new extension resonates with the characteristic qualities of the existing  façade in the proportions of the openings and the massive expression of the masonry in cross bond. Contemporary ornamentation in the new facade matches the existing building and celebrates the unique three dimensional properties of brickwork. The various custom-made bricks and the highly elaborate brick pattens form a plasticity and careful proportioning that define the façade.

Sponsored by Brick Awards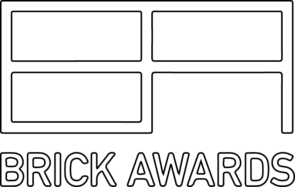 The Annual Brick Awards is an Architectural competition aimed at attracting and showcasing architects wishing to submit their brick projects for recognition and celebration. Attracting 300 entries in 17 hotly contested categories every year, it has become one of the most popular events in the construction calendar. If you wish to sponsor this award, please contact George Spreckley