Back to the 2023 Shortlist
Refurbishment
3 St Helen's Place
Sponsored by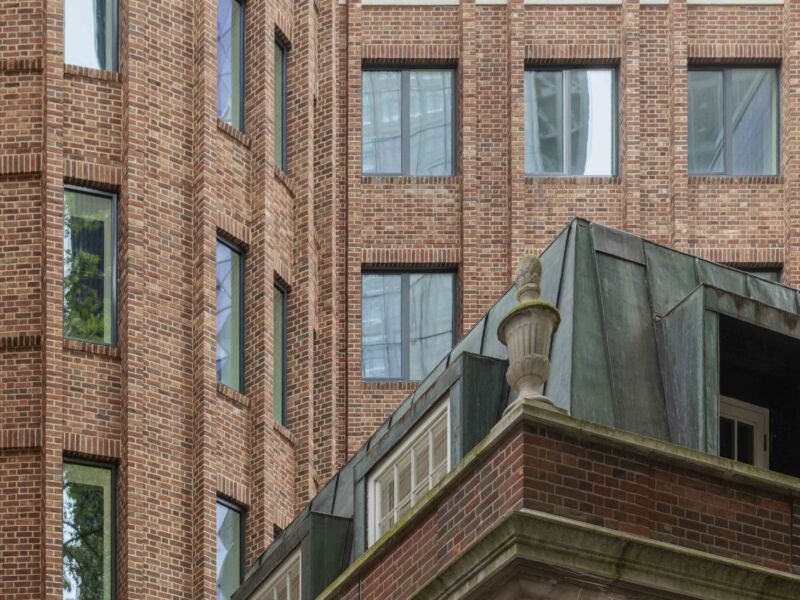 Details
Location: London
Brick Manufacturer: Wienerberger Limited

Brick Name:Dragor
Architect: Buckley Gray Yeoman
Contractor: Total Build
About the project
Situated off Bishopsgate within the dense, historic context of the City of London, the renewal of 3 St Helen's Place involves the extensive refurbishment of an existing building dating from 1914, as well as a new extension to the rear.
3 St Helen's Place is a relatively low-rise building within the City's eastern cluster and is situated within a private road away from Bishopsgate, with its 'flat Baroque' portland stone-clad facade facing north. Despite its historic character, it lacked presence and commercial appeal compared to its increasingly tall and muscular new City neighbours, many of which are over forty storeys. We were asked to refurbish and extend the building to provide high-quality office space that prioritised tenant wellbeing and build upon the building's distinguished location.
Despite the building's historically sensitive location adjacent to the Grade I listed St Helen's Bishopsgate Church and within the St Helen's Place Conservation Area, we were able to significantly increase the lettable floor area by 50% through a series of inventive moves. This involved the partial demolition of the rear facade and the building's existing fifth floor, which was replaced with a new fifth and sixth floor and roof terrace. We then increased the usable floor area of the building and rationalised its awkward floorplates by adding a new rear extension that houses the new stair core, defined internally by a ten-storey helical staircase that links all floors within the building.
The existing rear elevation was non-symmetrical and lacked a clear unifying theme. Alterations over many years had resulted in external service ducts and metal stairs added that were in poor condition and created a poor appearance when viewed from St Helen's Bishopsgate Church to the south.The new rear facade was entirely re-clad in brick to improve the building's appearance, where it primarily serves as the backdrop to the Church of St Helen's Bishopsgate.
We chose the 'Dragor' brick, a frogged, soft mud handmade texture and multi-tonal red brick typically sized 215 x 102.5 x 65mm. It was an ideal choice for the re-cladding of the existing rear facade and the new extension, because it references surrounding listed buildings but doesn't compete with other neighbouring buildings that utilise a broad range of materials including stone, faience, aluminium, tiles, glass and other heavy ironmongery elements. We also knew that the earthy texture and colour of brick would allow the facade to sit comfortably within its context while still ensuring a distinctive personality and avoid a monolithic appearance.
By also using Brick for the cladding of the new extension, we were able to 'twirl' its form to avoid an entirely blank facade. We then added a vertical articulation for the brickwork through vertical piers and a twirling form that references a rhythm and arrangement used on the neighbouring No.5-7 Bishopsgate. We specified a Flemish bond (using lime render) for the brickwork for the widths of each pier, ensuring that a non-standard bond would enhance the articulation.
Sponsored by Brick Awards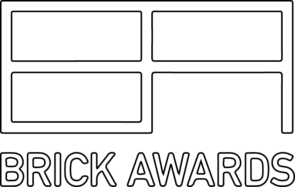 The Annual Brick Awards is an Architectural competition aimed at attracting and showcasing architects wishing to submit their brick projects for recognition and celebration. Attracting 300 entries in 17 hotly contested categories every year, it has become one of the most popular events in the construction calendar. If you wish to sponsor this award, please contact George Spreckley