Back to the 2023 Shortlist
Individual Housing Development
Kings Cairn
Sponsored by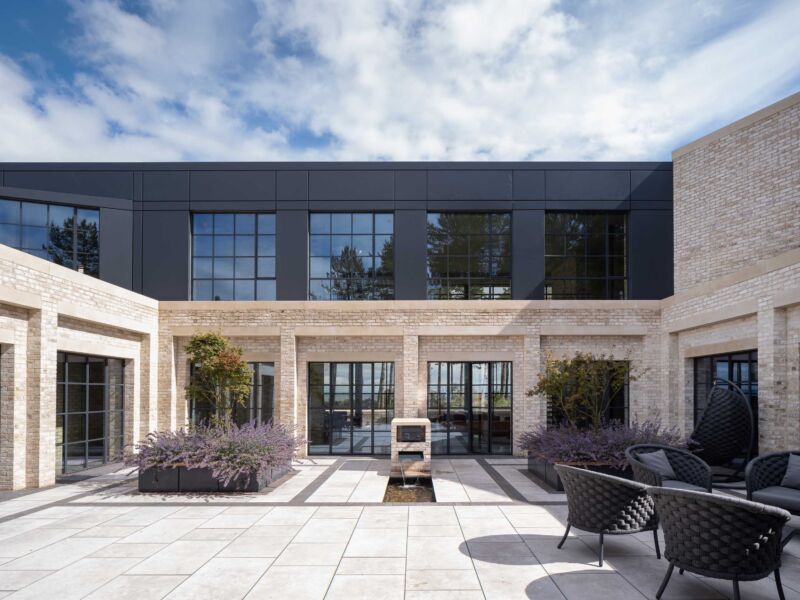 Details
Location:  Acherfield, Edinburgh
Brick Manufacturer: Wienerberger Limited
Brick Name: Marziale
Architect: Rory Gibson Architects
Contractor: Prime Property Ventures Limited
About the project
The development at Kings Cairn in East Lothian is unique in offering owners/clients/designers free rein with design, abandoning the usually conservative shackles of local policy.
The brief's starting point was a request for brick construction in a warehouse style and specifically for the design to include a double height space for the public reception areas. Many plan forms were explored before settling on the built design. Key considerations were the iconic views of the island Fidra immediately off-shore to the North and the very exposed public aspect to the South, the entrance elevation. These parameters bred the canted plan, for the principal spaces to axially address the view North, and the single storey courtyard arrangement to the South to form a protected and intimate outdoor space. Floor level also became a critical consideration to allow the island of Fidra always to be separated in view from the shoreline by a strip of water.
Client and architect visited Taylor Maxwell early in the design process and quickly settled on the Wienerberger Marziale brick, built solid externally and in slips on FabSpeed Proclad framing internally in the public spaces, along with Vobster's Bathstone cast stone to provide monolithic cills and lintels at openings. The openings are expressed as heavily modelled bays to lend depth and solidity to the industrial/warehouse aesthetic, enhanced by the gridded steel windows.
The sloping site (sloping down to the North away from the entrance) allowed the building to maintain a relatively modest domestic scale on the public aspect while dropping down to give a more monumental scale to the private northerly aspect
Sponsored by Brick Awards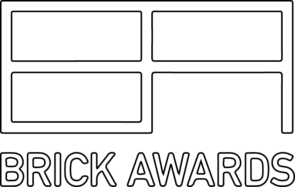 The Annual Brick Awards is an Architectural competition aimed at attracting and showcasing architects wishing to submit their brick projects for recognition and celebration. Attracting 300 entries in 17 hotly contested categories every year, it has become one of the most popular events in the construction calendar. If you wish to sponsor this award, please contact George Spreckley