Back to the 2023 Shortlist
Individual Housing Development
Corner Fold House
Sponsored by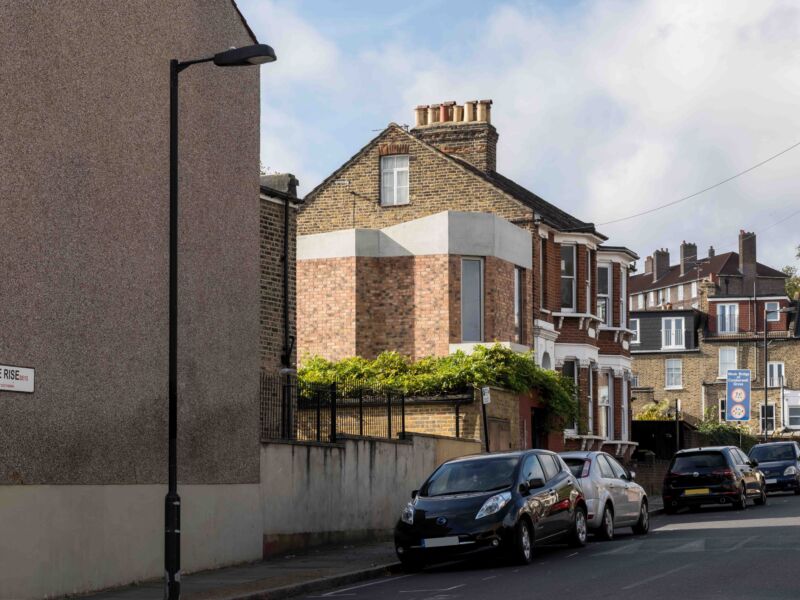 Details
Location:  London
Brick Manufacturer: Northcot Brick
Brick Name: Newport Light

Architect: Whittaker Parsons
Contractor: BCS - Building Contractor & Services Limited
About the project
Corner Fold House is three storey urban infill carefully crafted for a downsizing couple on a narrow plot in South London.
Forming a bookend to an existing terrace, Whittaker Parsons designed an 88 sqm home on a logistically challenging site between a substation and the clients' former family home. Getting its name from its sculpted form, the Corner Fold House's parapet is faceted, and its corners are cut away to address the corner of the site. Internally the crafted spaces unfold, offering a beautifully bright and calm sanctuary with views across the gardens to Crystal Palace.
Seeking privacy and security, the homeowners wanted a robust building, which took advantage of the views to the south and was able to expand and contract to cater for visiting family members. Keeping to a tight budget was essential for the couple nearing retirement age; therefore, building in brick was the answer to their brief, creating a warm yet robust, low-maintenance façade.
The choice of Northcot red brick was integral to the project; its tones and warmth are a nod to the brick used on the surrounding Victorian terraces. It in-situ concrete banding also refers to the horizontal ornamental bands on the surrounding houses.
Internally the spaces unfold, offering a bright and calm sanctuary with far-reaching views across the property's green roof and the neighbouring leafy gardens to Crystal Palace.
The accommodation is split over three floors: a living room and bathroom at entrance level, an impressive top floor master bedroom boasting expansive views south and a kitchen-diner, washroom–utility room and subterranean study/guest bedroom located on the lower ground floor. All spaces have been meticulously detailed, making the most of readily available materials.
A beautifully crafted oak staircase is located at the front of the building serving the south-facing habitable rooms. The stair and balustrades have been detailed to create a sense of movement and energy, naturally lit by large north-facing windows. The curved plaster wall and its mirrored recesses bounce light into the spaces. The hit & miss brickwork on the front elevation lets light into the stairwell but crucially provides screening from passers-by on the street.
The lower ground floor comprises two volumes, housing the kitchen and dining space. The first volume holds the kitchen, with a polished concrete floor, bamboo-lined joinery and worktop. The second larger volume accommodates a seating area below-exposed timber ceiling joists and adjacent floor-to-ceiling sliding doors leading into the incredibly private sunken courtyard garden.
Traditional construction methods were used to keep the construction costs low and ensure a good build quality. All thermal elements exceed the performance of current building regulations, and care was taken to specify British bricks and aerated lightweight blocks made from 80% recycled content. FSC timber was used in the construction of roofs, stairs and floors. The property has been designed and built to be energy efficient, easy to maintain, have low running costs and low C02 emissions.
Sponsored by Brick Awards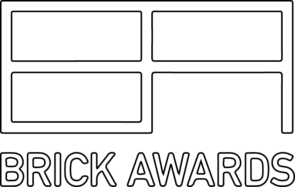 The Annual Brick Awards is an Architectural competition aimed at attracting and showcasing architects wishing to submit their brick projects for recognition and celebration. Attracting 300 entries in 17 hotly contested categories every year, it has become one of the most popular events in the construction calendar. If you wish to sponsor this award, please contact George Spreckley