Back to the 2023 Shortlist
Education
Eton Sports & Aquatics Centre
Sponsored by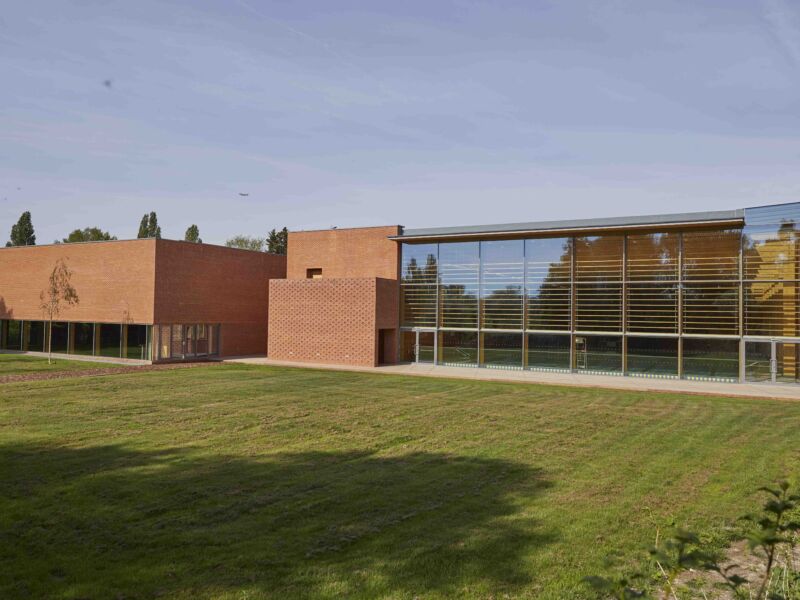 Details
Location: Windsor, Berkshire
Brick Manufacturer: Michelmersh Brick Holdings PLC, Northcot Brick & Coleford Brick & Tile Limited & Ketley Brick
Brick Name: Charnwood Hampshire Red, Farnham Red, Regency Orange, Coleford Old English & Staffordshire red clay quarry tiles

Architect: Hopkins Architects
Contractor: Swift Brickwork Limited

About the project
Eton Sports and Aquatics Centre is built on the site of a former outdoor pool, within a landscaped bund of mature planting. It provides a 25m pool and a 4 court multi-use sports hall with associated changing, support and spectator facilities. The pool incorporates a lift and movable floor to support learners and the disabled. The sports hall is a multi-purpose indoor space for badminton, basketball, cricket, five-a-side football, volleyball, gymnastics and community uses. It will also be used by the school for examination purposes.
A central link runs between the two main sporting volumes, bringing daylight, sunlight and fresh air into the heart of the building. From this space a cantilevered white precast concrete stair leads up to a cafe style social and teaching space, from which one can look down into both pool and sports hall. It also runs down to the sunken Sports Hall level.
The building has been designed for use by a wide range of groups, including local primary schools and the wider community of local residents. The local schools who use the building would not be able to fulfil their national curriculum requirements without the swimming lessons provided here. The two fully accessible changing rooms on the ground floor are laid out such that it is possible for simultaneous school and community use of the building's main spaces. A lift links the mezzanine viewing balcony and Sports Hall level, ensuring all areas of the building are accessible.
The Sports and Aquatics Centre was conceived of as a brick building from the very start. Although the site is somewhat apart from the main school, in a more woodland setting, it continues the College's tradition of finely crafted brick buildings.
The walls are minimal planes of brickwork, sand faced externally, with areas of recessed patterning. Brickwork continues inside the building's main circulation space, but the interiors of the pool and sports hall are lined with a smooth faced brick in a similar colour. The rich orange colours were chosen to complement the greenery of the setting. The window and door
openings have reveals of a full brick depth both externally and internally, which gives a sense of solidity and crisp shadows over the large windows.
There is a datum of 2.4m high, which defines the heights of all doors and windows, this continues as a 20m recess on the plain brickwork elevations and is further accentuated by the choice of two subtly different handmade bricks above and below this – 'Hampshire Red' and 'Farnham' from Charnwood, Michelmersh. An entrance courtyard is paved in a complementary sandfaced brick paver, 'Mixed Red Olde English' from Coleford Brick and the same herringbone pattern with stack bonded borders is continued internally in brick format red quarry tiles from Ketley Brick. Internally, smooth faced 'Regency Orange' bricks from Northcot were used.
Overall, materials have been chosen to consider context, durability, thermal performance, sustainability credentials, ease of maintenance and cost and have been detailed to ensure weathering over time.
Sponsored by London Lintels Limited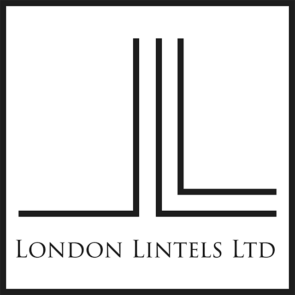 We are an independent merchant and distributor of lintels and brickwork associated products to the construction industry. Customer service and prompt delivery are our key performance drivers.