Back to the 2023 Shortlist
Education
Canford School Library & Assembly Hall
Sponsored by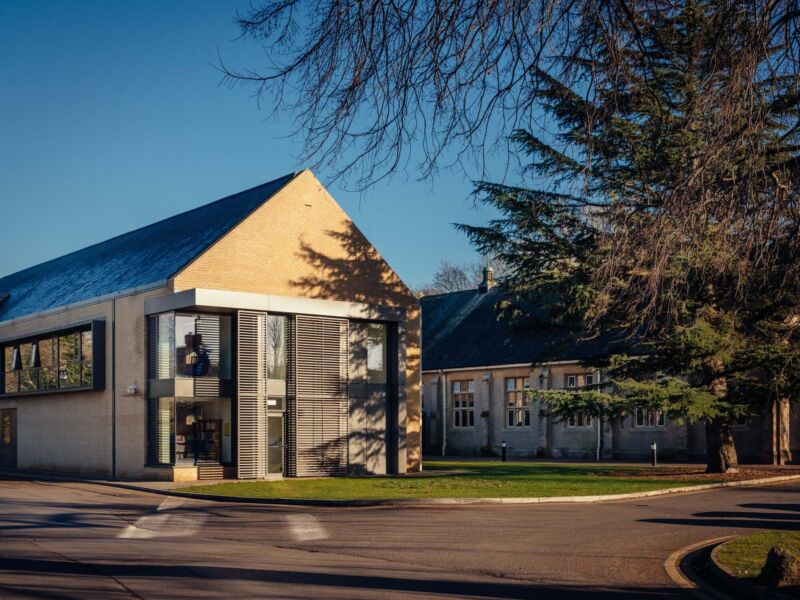 Details
Location: Wimborne, Dorset
Brick Manufacturer: Wienerberger Limited
Brick Name: Oakington Buff
Architect: Design Engine Architects Limited
Contractor: Brooklyn Homes Developments Limited
About the project
The new Library building design has been sensitively developed to sit within the historic context, in particular the adjacent refurbishment of the existing Assembly Hall, which is a significant feature within the historic schools' heritage estate.
The massing reflects the geometry of the adjoining Hall, proportions and heights have been referenced in the south facade of the new Library & Link building in a contemporary arrangement that echoes existing material colours, tones and textures.
The facade components, include a clay brick as the predominant cladding, the brick choice was carefully selected to reference and harmonise with the stonework of the adjacent Assembly Hall heritage building. Horizontal timber brise soleil and pre-cast fins provide protection from solar gain whilst creating a sense of depth to the elevation. To reflect the visual rhythm of the protruding buttresses and match the eaves height, we have adopted the same grid as the existing Assembly Hall. This ensured we mirrored a similar bay width - enforcing a coherent architectural language between old and new.
The orientation of the new volume encloses external space between new and old buildings to create a new courtyard. A single-storey glazed link building provides a valuable break-out/refreshment space and connects the new Library to the existing Assembly Hall whilst creating a strong connection to the courtyard.
Internally the Library's reception area, reading, study, IT space and book stack are contained in a double-height volume which incorporates a first floor amber cladded mezzanine to the northern two thirds of the ground floor footprint. The airy interior volume is intended to provide good light levels and a relationship between the user's study spaces and the entrance courtyard, whether they are at ground floor or first floor mezzanine level. The architecture internally is honest; with exposed concrete ceilings, timber rafters and steel frame.
Remodelling of the Assembly Hall included the construction of two new fixed mezzanines with tiered seating, removal of the suspended ceiling grid system to reveal the original 1930's steelwork and extensive redecoration works. Improvements to the acoustic and thermal quality of the space were made and new audio-visual facilities have been installed.
The overall ensemble of new Library facilities building, entrance link and retained and refurbished Hall sit harmoniously together, bothe within the ladscaoped setting, and in refernce to the Grade 1 listed heritage buildings of this historic school estate.
Testimonial from the Client:
"It has been fantastic seeing staff and pupils enjoying this brilliant new teaching and learning facility which will significantly enhance our high quality educational offering. My thanks go to all those involved in making this ambitious building project a reality."

Sponsored by London Lintels Limited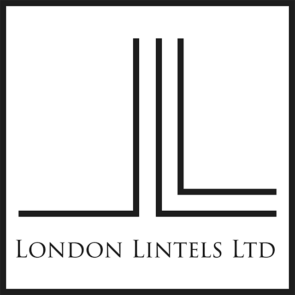 We are an independent merchant and distributor of lintels and brickwork associated products to the construction industry. Customer service and prompt delivery are our key performance drivers.