Back to the 2022 Shortlist
Medium Housing Development
The Gables
Sponsored by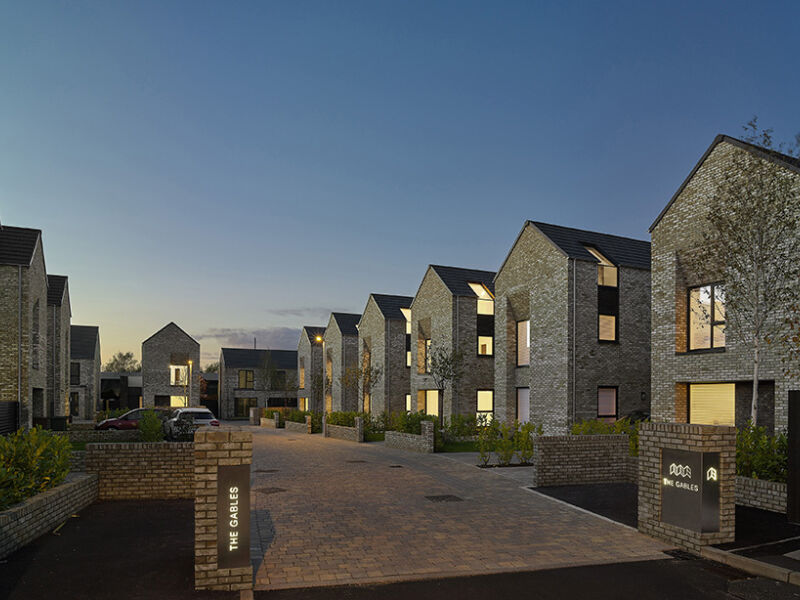 Details
Location: Crosby, Liverpool
Brick Manufacturer: Wienerberger Ltd
Brick Name: Con Mosso
Architect: DK Architects
Brickwork Contractor: L&B Brickwork Limited
About the project
"Very clever design to allow space despite the density of buildings"
The Gables is an RIBA National award winning development of 30 new family houses for Musker Developments located on a redundant former factory site located in a primarily residential area in Crosby, Liverpool. The scheme combines affordable and open market homes in a mix of two, three and four bedroom units.
The locally based developer was keen for the new houses to distinguish themselves from the neighbouring volume housebuilder development, and so the overarching aim of the project was to develop a more creative and characterful development with a strong architectural identity, all whilst ensuring commercial sustainability.
Sponsored by ARC Building Solutions ARC Building Solutions is a specialist manufacturer of cavity fire barriers and cavity closers, based in Leeds, West Yorkshire. Established in 2008, ARC specialises in bringing unique and innovative products to market. Designed to solve real world on-site challenges, ARC's products help to deliver safer and more sustainable homes and buildings. ARC's wealth of technical experience ensures that the best solution can be identified from our comprehensive range of products.